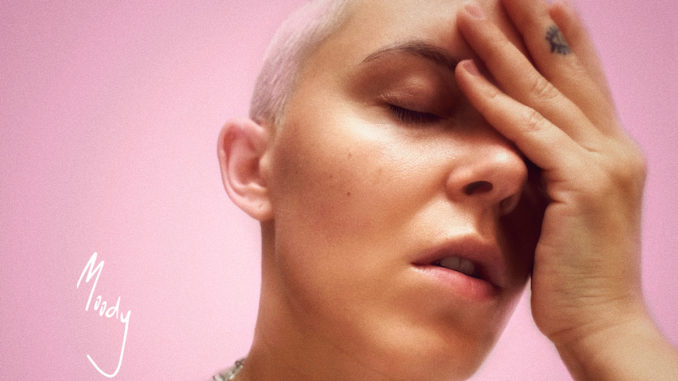 MOODY helps you move on with 'Not On My Mind' (April 24)
Have you ever wished that you could just sing and dance your sorrows away? Singer, songwriter, and producer MOODY shows you how. Her captivating 80's inspired productions combined with her delicate voice and lyrics about heartbreak has made MOODY a spokesperson for all the broken-hearted people who have to find their inner strength.
'Not On My Mind' is yet another anthem for the broken-hearted. The up-tempo pop song is written and co-produced by MOODY herself together with Swedish Olle Markensten.
"The song is about convincing yourself that you're no longer thinking about your ex, although you know it's not true. I've encountered this problem in all of my breakups, and I am sure other people have as well. Hopefully, they can use this song to scream the lyrics at the top of their lungs and dance their hearts out – I have done that a lot myself!" – MOODY
MOODYs latest single 'the breakup.' was added to numerous big playlists including NMF across the Nordics, Chill Hits (5.6M), Frühlings Chillout (522K), Sunday Stroll (218K), Brand New Chill (58K), and New & Cozy (16K) to name a few.
MOODY has spoken very openly about her battles with anxiety and depression in a DR3 documentary about her music and her life. Her openness about everything from mental health to sexuality has made her an extremely relatable and likable artist, and a front figure for a generation of young people. Through her music, she will continue to inspire people to sing and dance their sorrows and struggles away.
© Universal Music Denmark / Play MPE