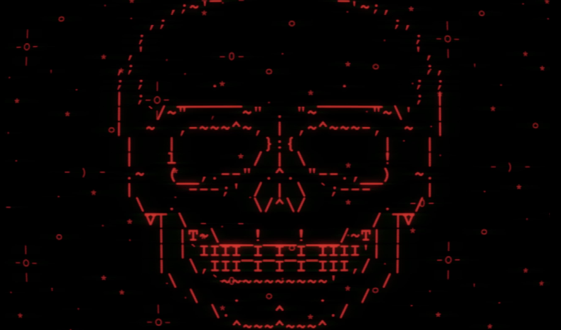 "Liima's new album is called 1982, but it looks to the future. It's a hell of an album." – Stereogum
"Dreamy swirly sophisto-pop" 4/5 – Q
"Liima is an outrageously creative project." – Clash Magazine
"Sometimes going back is the only way to move forwards" 5/5 – Music-news.com
Like playing an 8-bit video game on a 2017 console – 4/5 – DIY
"Like a slo-mo Miami Vice rewrite by a pumped-up China Crisis" – 4/5 stars – Classic Pop
Ahead of a European, Liima have shared the hidden track from their new album '1982'. Entitled "Always", the track was found only tucked away on the CD version of '1982' and comes accompanied by a lyric video made by London artist Jonny Sanders. It's a video befitting the album – a record with roots in the year that saw Time Magazine choose the first ever non-human "person of the year"; the Personal Computer.
Listen here
Made up of the three members of Efterklang alongside drummer Tatu Rönkkö, Liima are a Danish-Finnish group whose most recent release takes it name from the year in which their front man Casper Clausen was born. Though '1982' is not an album that tries to mimic the sounds of that year, it is an album borne of influences and circumstances that stem back to that point in time. It's an album that sees the band questioning the concept of identity and our place in time – as much analbum of existential questioning and of looking forward as it is of nostalgia and reflection.
Like its predecessor, '1982' was written during four residencies, beginning in January, 2016 – before Liima's debut 'ii' was even released – at The London Edition, where Casper Clausen, Rasmus Stolberg, Mads Brauer and Tatu Rönkkö worked in a club in the hotel's basement, sometimes watched by small crowds, much as PJ Harvey was during the making of The Hope Six Demolition Project at London's Somerset House. It was co-prduced by Chris Taylor of Grizzly Bear, who Liima also supported on tour across Europe last year.
Liima tour dates:
10.03. FI Helsinki, Korjaamo
13.03. SE Stockholm, Debaser Strand
14.03. NO Oslo, Blå
15.03. SE Gothenburg, Oceanen
16.03. DK Copenhagen, Pumpehuset
17.03. DK Aarhus, Atlas
'1982' tracklist
1. 1982
2. David Copperfield
3. Life is Dangerous
4. People Like You
5. 2-Hearted
6. Kirby's Dream Land
7. Jonathan, I Can't Tell You
8. My Mind is Yours
Praise for '1982':
"Liima's new album is called 1982, but it looks to the future. It's a hell of an album." – Stereogum
"Dreamy swirly sophisto-pop" 4/5 – Q
"Liima is an outrageously creative project." – Clash Magazine
"Sometimes going back is the only way to move forwards" 5/5 – Music-news.com
Like playing an 8-bit video game on a 2017 console – 4/5 – DIY
"Like a slo-mo Miami Vice rewrite by a pumped-up China Crisis" – 4/5 stars – Classic Pop
"It's an album that will leave aches in your heart and bittersweet thoughts churning in your mind — the perfect start to a November." – 7/10 – Popmatters
"Cold and dramatic … this release solidifies Liima as a band" 7/10 (album pick) – allmusic.com
"There is plenty left in the Liima tank, and nothing more appealing than the freeform, experimental edge to tracks like 'David Copperfield' and 'Kirby's Dream Land', but never at the expense of groove or melody." – 7/10 – Loud & Quiet
"The quartet jam with Joy Division's atmosphere to create a glitchy, skittering reflection" – MOJO
Links:
Web
Facebook
Twitter
Instagram
© Skiva