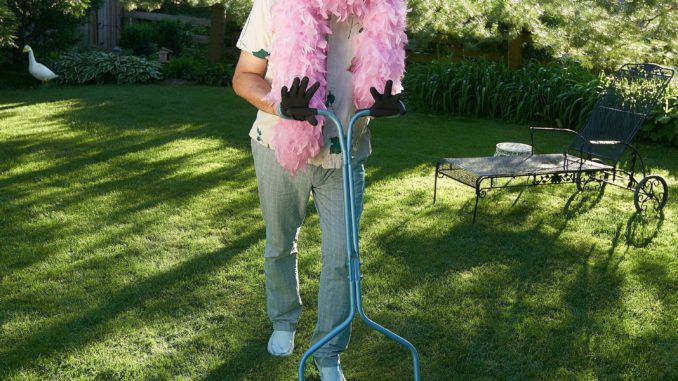 Klicka på bilden, för att se hela bilden
Canada's most accomplished singer-songwriter, Ron Sexsmith has returned with new music!
The new album HERMITAGE, released Friday the 17th of April is Ron's first album since his move from his longtime home of Toronto to a more bucolic life in Stratford, Ontario.
Ron partnered with producer Don Kerr to create HERMITAGE; the two set up in Ron's living room to record the album, with Ron playing all the instruments except the drums.
This album marks Ron's 25th year as a recording artist.
Ron Sexsmith is one of Canada's greatest singer songwriters.
He has collaborated with the likes of Daniel Lanois, Mitchell Froom, Ane Brun, Tchad Blake, and Bob Rock.
His songwriting appears on albums from Rod Stewart, Michael Bublé, k.d. lang, Emmylou Harris and Feist. He has been awarded 3 Juno Awards, having been nominated 15 times including 8 nods for Songwriter of the Year.
RON SEXSMITH BIO
At 56, Canada's foremost well-heeled troubadour has made a most unlikely discovery: domestic bliss. All it took, it turns out, was leaving the city he loved.
Following 30 years as an emblem of Toronto's west end, Ron Sexsmith reluctantly uprooted to the serene hamlet of Stratford, Ontario, and the melodic, playful, theatrically vivaciousHermitage came gushing out. "Almost immediately after arriving here I just felt this kind of enormous stress cloud evaporate and all these songs started coming," recalls Sexsmith. "I'd walk along the river every day into town and feel like Huckleberry Finn or something. It had a really great effect on my overall state of being."
This new zen can be heard from the first moments of Kinks-esque a album opener, "Spring of the Following Year," as the serene sound of birds situate the listener into Sexsmith's state of grace.
"We'd moved in the winter time and I was imagining how pretty it was going to be in the spring," he explains. "We have this sort of idyllic kind of existence
—
we have bunnies in the yard and are surrounded by trees on all sides, so we get tons of birds. Every morning I hear these Cardinals and we had a duck in the yard; I'd never really noticed birds in Toronto."
It's not like he was planning to write his 16th long player as soon as he arrived, he adds. After all, Sexsmith was already quite busy turning his first novel, Deer Life, into a perspective musical. But when melodies as infectious as the Chi-Lights-inspired "You Don't Want to Hear It" or the ear-worm inducing "Lo and Behold" entered his mind, he had to get them on record. Adding his signature mischievously astute worldplay (in "Dig Nation," for example) to ground the album firmly in the Sexsmith oeuvre. Even the album's title is a coy subversion of the 15 time Juno nominee's own expectations upon arriving in Justin Bieber's hometown. "I felt I'd reached the age where I could be a hermit finally, but it didn't really work out that way," he laughs.
Further reflecting Sexsmith's new confidence, Hermitage is the first album on which he played nearly all the instruments, an idea he credits to producer and longtime drummer Don Kerr. "Don said 'Why don't you make one of those sort of Paul McCartney-type records?' and it's like alight bulb went on over my head," he says. "That had never occurred to me."
The result is the songwriter's most self-assured collection, still charmingly subtle yet increasingly full of musical vigor, as on "Chateau Mermaid," an ode to his own Stratford G raceland, or the surprisingly hopeful "Small Minded World," (originally penned for the Adams Family film), in which Sexsmith croons, Oh now don't feel blue 'cos they don't get you, you'll win this small minded world.
"I think it's a very upbeat album, lyrically," he confirms. "It's reflective of the sort of peacefulness that I'd recently felt. I'm getting more comfortable in my own skin."
© Playground Music