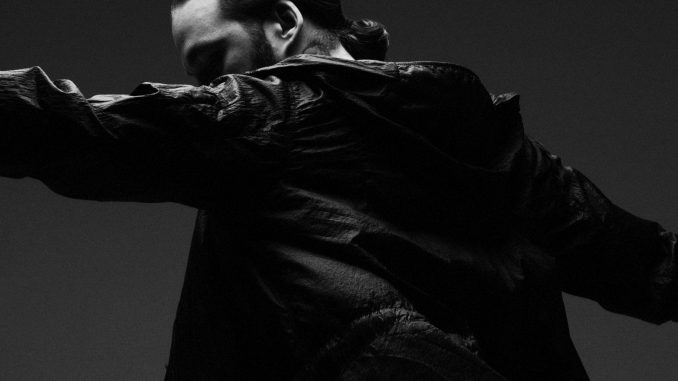 Klicka på bilden, för att se hela bilden
STEVE ANGELLO SHARES TWO NEW SONGS, "REJOICE" & "BREAKING KIND":
LISTEN HERE
ALBUM SET FOR LATER THIS YEAR; TO BE RELEASED IN THREE PARTS: ACT l – GENESIS, ACT 2 – INFERNO & ACT lll – PARADISO
DROPPING TWO SONGS EVERY MONTH UP UNTIL ALBUM RELEASE
A long-standing icon in the dance world, Grammy-nominated and multi-platinum selling DJ/producer Steve Angello returns with two brand new songs "Breaking Kind" and "Rejoice" today. They're the first of several songs that will be released monthly from his upcoming album, Almost Human, out later this year via Kobalt. Sonically the songs are a stark turn for the producer. They're highly emotive – "Rejoice" features a powerful sermon by world renowned preacher, T.D. Jakes (called "America's Best Preacher" by Time Magazine and "One of the Nation's Most Influential & Mesmerizing Preachers" by The New York Times), who deeply impacted Steve's own life. The staggering track, "Breaking Kind", features Paul Meany, the lead singer and keyboardist for the alternative Grammy-nominated rock band Mutemath and maps out Steve's wide emotional and skill range.
The album will be released in three parts signifying different stages of his life: Act I – Genesis, Act ll – Inferno, and Act lll – Paradiso. After feeling disillusioned by his craft and a recent spiritual awakening, Angello decided to reinvent his live performances by creating the three acts, each embodying its own universe, and providing an alternative way to ingest music. This desire to stray from the norm led him to the create "Rejoice", which in turn inspired the rest of the album. The project as a whole will showcase his own personal and sonic evolution. Fans will be able to receive the songs automatically each month through his streaming subscription on Spotify here: https://s-a.lnk.to/spotify.
This follows his 2016 debut solo album Wild Youth of which he released on his own SIZE Records and debuted #1 on the iTunes Dance chart in over 42 countries. The highly personal album showcased Steve's undeniable skill. In addition, he personally created a collection of physical and virtual art and fashion pieces that were showcased throughout the campaign and culminated in a gallery exhibit during New York Fashion Week. Since the release, Steve has headlined some of the biggest festivals across the globe and continued to grow his striking live performances.
NOTES FROM STEVE ANGELLO:
After months of disconnect I felt I had to change the way I made music, change the way I thought of music and the way I felt about music. First step was to reinvent my live performance and to do that we changed the whole way we presented the art-form we all loved unconditionally.
We split the live performance into three acts; Act I – 'Genesis', is about life, birth and belief; Act ll – Inferno, is about destruction, chaos and the underworld; finally, Act lll – Paradiso, is about heaven, hope, paradise and the afterlife.
After splitting the live performance into acts, I also felt like the music should follow that trajectory. I don't feel comfortable with one-off singles as the storytelling will be disrupted and the body of work non-existing. I'm still a firm believer in craft and craftsmanship.
"Rejoice" is the most powerful piece of music I've ever created. It isn't a written record to fill a void or accomplish status this is pure motivation, inspiration and honesty expressed by an incredible bishop that changed me completely. I've never done anything like it and I've never worked with words that meant more in my entire career. This record is groundbreaking for me as an individual. It came into my life when I needed it the most and I had to make that moment last forever by immortalizing it.
"Breaking Kind" is one of my favorite songs of the album. The genius song melody, writing and performance floored me first time I heard it. It represents the soundtrack of my life, melodically and musically it hits every emotion I have for display. It moves me into Melancholy happiness, while delivering the highest form of nostalgia.
STEVE ANGELLO SOCIALS:
Homepage
Facebook
Twitter
Soundcloud
Instagram
© Playground Music