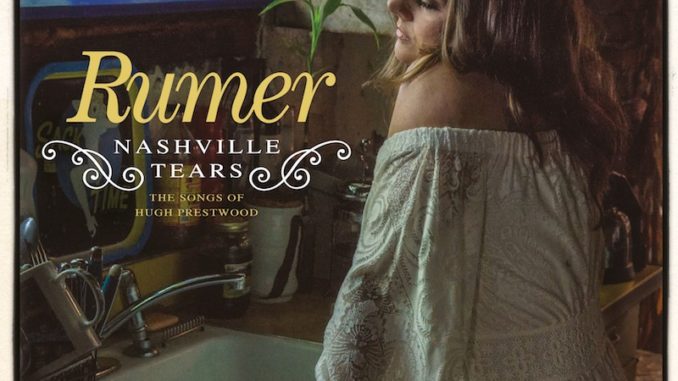 Prisbelönta brittiska sångerskan och låtskrivaren Rumer meddelar idag att hennes femte album Nashville Tears kommer att släppas den 24 april. En första singel från albumet, Bristlecone Pine (ft. Lost Hollow), finns redan nu tillgänglig för lyssning.
Rumer har länge varit förälskad i countrymusikens förmåga att skildra berättelser. Under tiden hon bodde i den amerikanska södern kom hon tack vare sin passion för att upptäcka ny musik i kontakt med countrymusikern Hugh Prestwoods musik, som blev startskottet för Nashville Tears. Albumet består av femton av Prestwoods allra bästa låtar, inklusive sju som aldrig tidigare spelats in.
Med avlappnad elegans seglar Rumer in på den högaktade listan över sångare som genom åren tolkat Prestwoods musik (Trisha Yearwood, Alison Krauss, Judy Collins). Albumets blandning av mäktiga arrangemang och traditionella element är producerade av Fred Mollin, och medverkar gör några av Nashvilles allra bästa musiker.
"I can't wait for more music lovers to discover Hugh Prestwood's magnificent catalogue. I know without a doubt they'll be as grateful as I am to have found him," säger Rumer om albumet.
Låtlista
The Fate of Fireflies
June, It's Gonna Happen
Oklahoma Stray
Bristlecone Pine (ft. Lost Hollow)
Ghost In This House
Deep Summer In The Deep South
Heart Full Of Rain
Hard Times For Lovers
Starcrossed Hanger Of The Moon
The Song Remembers When
That's That
Here You Are
Learning How To Love
The Snow White Rows of Arlington
Half The Moon
© Playground Music