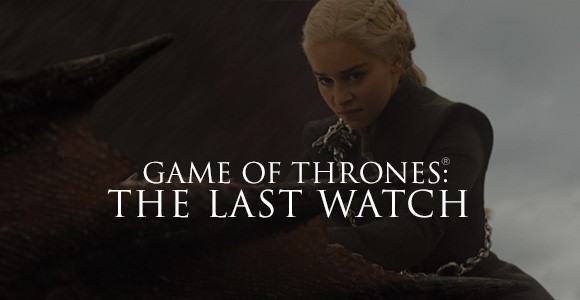 Dokumentärfilmen om skapandet av den sista säsongen har premiär den 27 maj, exklusivt på HBO Nordic.
Under ett år har den hyllade brittiska filmskaparen Jeanie Finlay funnits på plats under inspelningen av HBO:s älskade serie Game of Thrones och dokumenterat skapandet av den mest ambitiösa och komplicerade säsongen hittills.
Med premiär en vecka efter seriens säsongsavslutning kommer GAME OF THRONES: THE LAST WATCH att gräva sig djupt ner genom både lera och blod för att visa alla tårar och triumfer som upplevts i utmaningen att ge liv åt fantasivärlden Westeros i Nordirland.
GAME OF THRONES: THE LAST WATCH ger dig både en djup och personlig inblick i produktionen. Du får på nära håll följa medarbetarna och skådespelarna som kämpar mot extremväder, deadlines och den alltid lika exalterade fanskaran som hungrar efter spoilers. Det här är mycket mer än en "making of"-dokumentär. Det är en rolig, hjärtekrossande historia berättad både rappt och med värme om det bitterljuva nöjet av att skapa en hel värld – och att sedan behöva ta farväl av den.
Jeanie Finlay har tidigare gjort dokumentärerna Seahorse, Orion: The Man Who Would Be King, Pantomime, The Great Hip Hop Hoax, Sound It Out och Goth Cruise. GAME OF THRONES: THE LAST WATCH är hennes åttonde film och är en Glimmer Films-produktion för HBO. Regisserad av Jeanie Finley, exekutivt producerad av David Benioff, D.B Weiss och Bernadette Caulfield. Producerad av Jeanie Finlay, Rachel Hooper och Martin Mahon.
© HBO Nordic