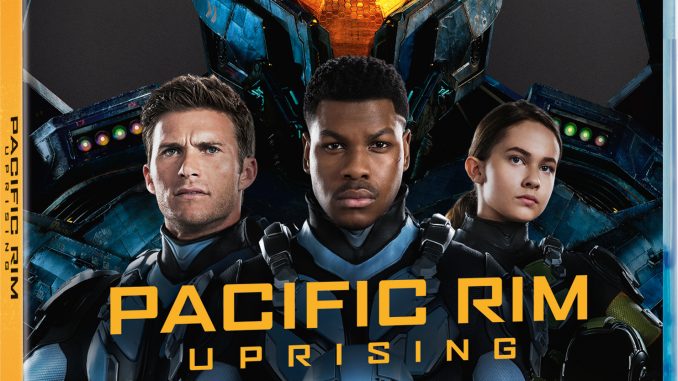 Klicka på bilden, för att se hela bilden
Universal City, California, April 19, 2018
Ten years after the events of the first film, the Kaiju return in PACIFIC RIM: UPRISING with a new deadly threat that reignites the conflict between these otherworldly monsters of mass destruction and Jaegers, the human-piloted super-machines that were built to vanquish them. Building on the striking visual world created in the first film, PACIFIC RIM: UPRISING features a next-generation battleground complete with upgraded Jaegers and new Kaiju that offers a captivating a state-of-the-art spectacle perfect for your next night in. Experience one-of-a-kind special effects and more than forty minutes of bonus content when you own the next installment on 4K Ultra HD, 3D Blu-rayTM, Blu-rayTM and DVD.
Check out an exclusive clip from the bonus features presented by actor John Boyega below.
Synopsis:
John Boyega (Star Wars series) is the rebellious Jake Pentecost, a once-promising Jaeger pilot whose legendary father gave his life to secure humanity's victory against the monstrous "Kaiju." Now an even more fearsome alien threat has been unleashed on the world and Jake is called back into action by his former co-pilot, Lambert (Scott Eastwood), and a 15-year-old Jaeger hacker, Amara (Cailee Spaeny). Rising up to become the most powerful defense force to ever walk the earth, they will set course for a spectacular all-new adventure on a towering scale.
PACIFIC RIM: UPRISING will be released in the summer of 2018 on 4K Ultra HD, 3D Blu-rayTM, Blu-rayTM & DVD.
© Universal Sony Pictures Home Entertainment Nordic