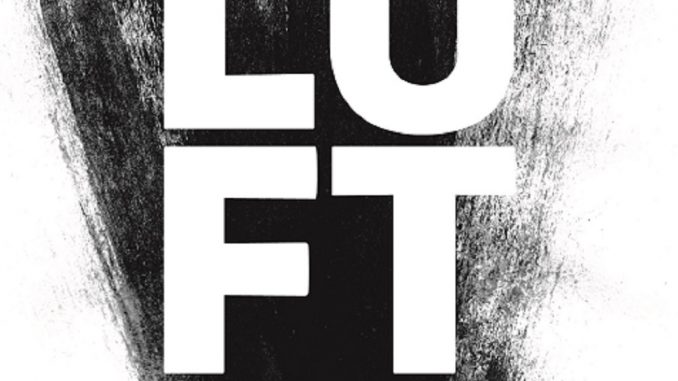 Klicka på bilden, för att se hela bilden
Luft (Mats Gustafsson & Erwan Keravec): Volume One: Inhale LP/CD (MLR 021)
"The debut record of LUFT – is a two volume album of exceptional explorations within the bagpipe and reed universe —— unknown music of poetic beauty and high energy cascades. Fast moving changes in texture and layers vs static repetitions and alternatives densities and melody treatments!
Vol 1 – is focusing on the interaction between the two persons/ instruments – with a huge variety in extended techniques and various ways of treating the instruments – leading to an improvised music never heard of.
Vol 2 – is focusing on states of the mind. slow moving micro tonal drone activities and layers of interferences. Sounds mixing and melting together in a body of musical poetry and beauty."
– Mats Gustafsson feb. 2018
Limited to 500 (LP)/350 (CD).
Mats Gustafsson
Born 1964 in Umeå, Northern Sweden.
Saxplayer, improviser and composer.
Solo artist and international tours and projects with a.o. Sonic Youth, Merzbow, Jim O ́Rourke, Barry Guy, Otomo Yoshihide, Yoshimi, Ken Vandermark and in working groups The Thing, FIRE!, Gush, Boots Brown, Swedish Azz and Fake (the facts). Large ensemble work with Barry Guy New Orchestra, FIRE! Orchestra and the NU – ensemble.
Over 1800 concerts and over 200 record productions in Europe, Australia, Africa, North & South America and Asia.
Collaborations with contemporary dance, theatre, art, poetry as well as projects with noise, electronica, contemporary rock and free jazz.
Discaholic – running the Discaholic Corner website. Producer of international festivals and concert tours as well as work with own record labels Slottet, OlofBright Editions and Blue Tower Records.
www.matsgus.com
Erwan Keravec
Erwan is a Breton piper (Scottish bagpipes) whose eclectic path ranges from traditional to contemporary music and improvisation.
This encompasses bagads (Breton bagpipe bands), the Niou Bardophones quartet, a traditional duo with his brother Guénolé Keravec, free improvisation with Jean-Luc Cappozzo, Beñat Achiary, Arfi, Camel Zékri, etc.
He writes and plays music for modern dance companies (Boris Charmatz, Daniel Linehan, Emmanuelle Huynh, Gaëlle Bourges, Cécile Borne, Mickaël Phelippeau). He plays solo pieces, Nu-Piping written for him by such composers as Philippe Leroux, Sébastien Béran- ger, Xavier Garcia, Zad Moultaka, Bernard Cavanna, François Rossé, Benjamin de la Fuente and Susumu Yoshida.
For such commissions, he is associate artist with the Centre de Création Musicale at Théâtre de Cornouaille in Quimper, Brittany.
Lastly, on Urban Pipes Erwan presents his work as a composer and an improviser, both in solo and in duos – with Beñat Achiary, Guénolé Keravec, Alain Mahé.
www.erwan-keravec.eu
STILL AVAILABLE:
Enhet För Fri Musik: Det finns ett hjärta som för dig LP (MLR 018)
I had the pleasure to meet the whole band (that's Hugo Randulv, Sofie Herner, Gustaf Dicksson, Dan Johansson and Matthias Andersson) a couple of weeks ago. In all honesty I can't really decide if it really was a pleasure, but an interesting gathering no matter what. /…/ What I did get, however, and that's solely from letting this album become an integral part of my life and not so much from my few conversations with the band members, is that this is one of the most wonderful albums I've ever heard from Sweden.
People will try hard to figure this one out in the future. A comment on a welfare system collapsing? Just a glimpse into the creators' childhood memories of rainy summers cut-jumping back and forth to scenes of cases of 3.5% beer smashed on the concrete behind the Sibylla, neverending confirmation camps, virginities forever lost and trimmed mopeds disappearing in the morning fog? The letting go's and the joys and the sorrows of it all.
– Efraim F. Ponteus
Limited to 300 copies.
Biggi Vinkeloe Band: Aura Via Appia CD (MLR 015)
The Biggi Vinkeloe Trio has been founded back in 1990 in Cologne, Germany and has toured and recorded in Europe and North America. The Trio has featured great bassists, such as Peter Kowald, Barre Phillips and Peter Friis Nielsen. Peeter Uuskyla, the drummer is most known for his work with Peter Brötzmann, the bassist Roberto Bellatalla is a long time member of the Louis Moholo´s Viva-La- Black. The new Biggi Vinkeloe Band's album Aura Via Appia, recorded in Rome, Italy on October 6, 2016 is launched by Omlott in March/April 2017.
This band creates beautiful, energetic, wild and colorful soundscapes.
– Peeter Uuskyla
Biggi Vinkeloe: Alto Saxophone, Flute
Roberto Bellatalla: Double Bass
Peeter Uuskyla: Drums, Bells, Album Production
Nema Vinkeloe: Violin, Voice
Simon Uuskyla: Voice
Limited to 200 copies.
© Omlott