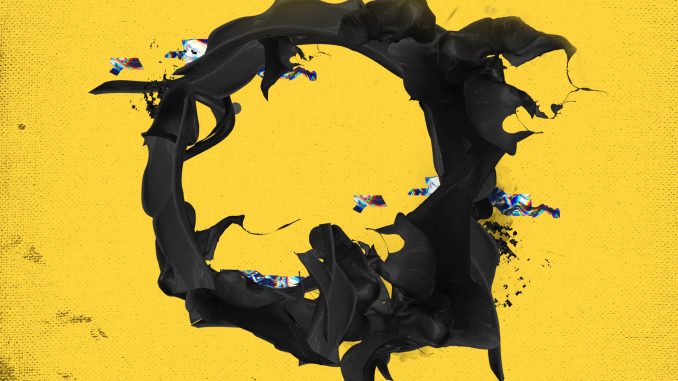 Klicka på bilden, för att se hela bilden
Double Six and Domino Records are very proud to present All That Must Be, the second full length LP from George FitzGerald, due for release on 9th March 2018. With the announcement, FitzGerald has shared the album's lead single, 'Roll Back' a collaboration with Lil Silva.
On the collaboration between himself and Lil Silva for 'Roll Back' FitzGerald says:
"'Roll Back' is a sad song but there was a lot of joy in making it with Lil Silva. Late night sessions in London and Bedford. Empty trains and night buses home. Things just clicked perfectly in the studio."
All That Must Be is a record with its psychological roots in two cities – Berlin and London. It documents a period of time when FitzGerald's decade-long stint in the German capital came to an abrupt end, seeing him back in his hometown of London and becoming a father for the first time. It was against this backdrop that All That Must Be started to form and the result is a record that deals with the processes of upheaval, change, acceptance and renewal that affect us all.
A mesmeric, transportive set of electronic songs, All That Must Be is a collection that is moving in both senses of the word. Featuring collaborations with Lil Silva, Bonobo and Tracey Thorn (Everything But The Girl), All That Must Be plots a route through the landscape, both mental and physical, of its creator over the course of 18 tumultuous months. "I wanted to mirror the uncanniness you feel when a massive event happens in your life", explains FitzGerald, "Everything looks and sounds the same but it's somehow different. Your surroundings are less intelligible."
FitzGerald altered his creative process in the creation of the album, focusing more heavily on the piano as opposed to the computer and combining the electronic drums of previous album Fading Love with live percussion recorded in the studio. The result is a record with a very human pulse and an emotional maturity only hinted at when FitzGerald had his eyes and ears firmly set on the dancefloor.
Included on the album is 2017's single 'Burns' which was voted #15 in Radio 1's Hottest Tracks of 2017, clocking up 100+ plays on the Radio 1 playlist and reaching B-List at BBC 6 Music.
© Playground Music