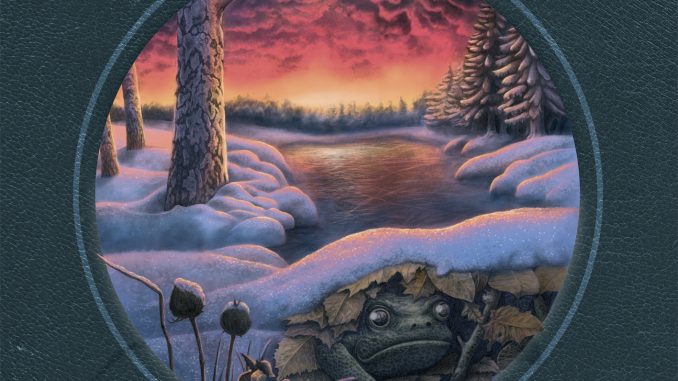 Oblivious 70´s hard rock makes you stomp your feet and hum melodies for days. Heavyness, groove, vocal arrangement and a southern rock sound are the cornerstones in the fourth album from Swedens Oblivious. Forging even stronger melodies, based on the foundation of four harmonizing voices the album pinpoints the very things that made all those classic albums memorable. "När Isarna Sjunger" is released the 2nd of February on Gaphals.
"När Isarna Sjunger" is Oblivious fourth studio album. The band released it´s first two albums "Goons and Masters" (2009) and "Creating Meaning" (2013) on Transubstance. Oblivious signed with Gaphals and released "Out of Wilderness" (2015) and is releasing a pre-qual EP "A Storm In a Distance" the 15th of January. The EP contains three tracks including "A Storm In a Distance" that is a language version of the opening track "Det Brinner I Fjärran" from "När Isarna Sjunger". "När Isarna Sjunger" holds eight tracks and is highly recommended for fans of Swedish hard rock as November, Abramis Brama and early Witchcraft. All in all the album offers insight into several different elements of the Oblivious sound, ranging from strong chorused proto heavy metal to in-your-face attitude and speed, to gloom-ridden homages of the old giants of hard rock.
Oblivious will release their fourth album 'När Isarna Sjunger' the 9th of February on Gaphals.
© Gaphals