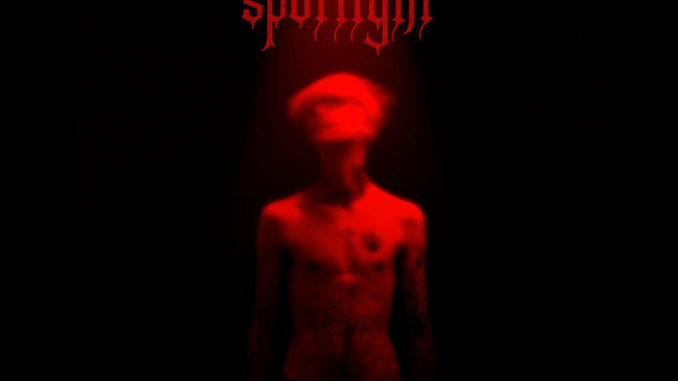 Klicka på bilden, för att se hela bilden
Lil Peep's musical legacy continues today with the release of "Spotlight," his new track with Producer and DJ, Marshmello. The collaboration, which the pair started working on prior to his passing, is now available on all platforms. Marshmello, who recently completed "Spotlight," is set to perform the song tonight during his San Francisco show at the Bill Graham Civic Auditorium. You can stream "Spotlight" here.
The release of "Spotlight" follows Peep's mother, Liza Womack's intentions to continue to release the music and visuals that Peep had planned to in 2018. In keeping with that promise, she immediately requested that Marshmellofinish the project.
Marshmello was honored to collaborate with Peep and commented on his experience, saying "Peep brought an excitement to music that was unparalleled to anybody I've ever met. We started an idea together, that unfortunately we were never able to officially finish together. When I listen to this track now I get chills wishing he could hear it. This record is dedicated to Peep's mother, family, friends and his fans. Gus will live forever through his music and that is something we should all be extremely thankful for."
Liza recently discovered Peep's high school senior essay from 2013 where he wrote about cultural resistance and how it affected his music. He shared, "In my life I find [cultural resistance] very important and vital to me growing as a person, because my art will always grow with me. If someone were to limit the growth of my art and ideas, I wouldn't be able to express who I am the way I want to." Liza has expressed her deep gratitude to Marshmello for agreeing to share "Spotlight" with Peep's fans, continuing to allow Peep's voice to be heard through his art.
© Deerlily Music