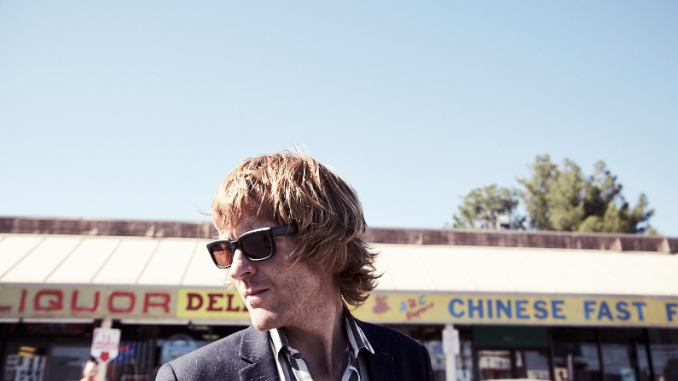 Klicka på bilden, för att se hela bilden
ANTI- Records is pleased to announce the upcoming release of Mamba, the sophomore album from South Africa-bred artist Prism Tats. Due out March 2, Mamba offers a moody but melody-driven strain of psych-inflected post-punk.
Recorded with producer Chris Woodhouse (Thee Oh Sees, Ty Segall), Mamba explores themes of self-inflicted isolation, working-class hopelessness, and the emotional damage of technology addiction. "Most of these new songs came from taking in what's going on in the world today, and being afraid of the future we're headed toward," notes Garett van der Spek, the L.A.-based singer/songwriter behind Prism Tats.
Prism Tats shares a video for "Daggers," one of the more menacing tracks featured on Mamba. Directed by Jonny Look (Cass McCombs, Grizzly Bear), "Daggers" delivers its brilliantly twisted humor in grainy home-video form.
With its sonic complexity and understated emotional depth, Mamba has a double meaning to its title. "It's the name of a venomous snake, and in my hometown it's a slang term for the biggest or meanest of something," van der Spek points out.
As he explains, the word mamba ultimately embodies the sense of fear and defiance threaded throughout the record and especially evident in its epic title track. "The song is partly about letting go of that fear," says van der Spek. "When I say 'Give me the mamba,' I mean 'Give me the whole experience': the good and the bad and everything else that might exist in between."
MAMBA TRACKLIST:
1. Venomous Slang
2. Vamps
3. Brainwaves
4. Daggers
5. Ocean Floor
6. The Liar
7. Live Like Dogs
8. Gloom Tomb
9. Mamba
10. Doomed
Originally from Durban, South Africa, van der Spek relocated to the U.S. after years of playing in local bands and working on solo projects. In 2014 he founded Prism Tats, and in 2015 landed a deal with ANTI- after being discovered at SXSW.
Since his self-titled debut arrived in 2016, Prism Tats has landed support slots with indie-rock icons like Guided By Voices and Nada Surf, toured on his own and with a band, and continued to write and record steadily. Last summer, he released the acclaimed five-song EP 11:11.
© Playground Music