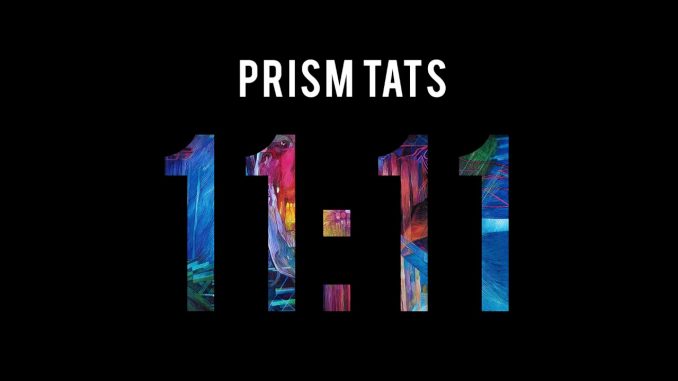 "Prism Tats mixes smart lyricisms with riveting guitar-driven lulling" – Grimy Good
"Notably has a rock and roll drive – no doubt inherited from these legends [The Kinks, Beatles, Bowie]" – The Line of Best Fit
Today marks the premiere of the video for "11:11," the title track to the new Prism Tats EP. A psych/post-punk project helmed by South African transplant Garett van der Spek, Prism Tats released 11:11 last month on Anti- Records.
Directed by photographer Dan Monick, "11:11" follows van der Spek through the desolate landscape of urban Los Angeles. Shot in deserted parking lots and empty donut shops, the quietly unnerving video echoes the song's musings on hope and optimism in the modern world.
"I'm superstitious about 11:11," says van der Spek. "The song's referencing that, and how the idea that 11:11 means something good's about to happen is complete garbage—but maybe it's also not, if you believe in it."
"11:11" arrives as the follow-up to "Used to Be Cool," a single recently praised by Grimy Goods for "mix[ing] smart lyricisms with riveting guitar-driven lulling." Like all of 11:11, both tracks find Prism Tats matching an understated emotional depth with intense sonic complexity. In creating the EP, van der Spek worked with producer Chris Woodhouse (Thee Oh Sees, Ty Segall) and recorded in Woodhouse's Sacramento studio.
Prism Tats is now working on new music for release in 2018. In addition, van der Spek and his touring band are currently playing a handful of U.S. dates.
Originally from Durban, South Africa, van der Spek grew up playing in local bands and working on solo projects, then later relocated to the U.S. and settled in Seattle. In 2014, soon after moving to L.A., he founded Prism Tats, which made its debut with a self-titled full-length in 2016. Following the album's release, Prism Tats spent a year on the road in North America, including support slots with indie-rock icons like Guided By Voices, Surfer Blood, and Nada Surf.
For more information on Prism Tats, visit:
Homepage
Facebook
Instagram
Twitter
© Anti- Records