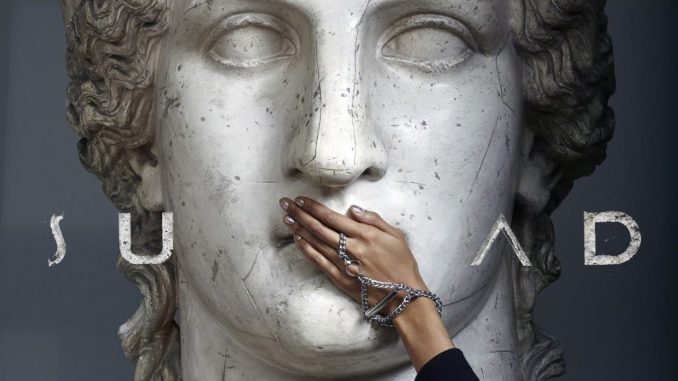 Klicka på bilden, för att se hela bilden
Playground Music is excited to announce the signing of SUAD; the new star of Finnish indie/alternative music scene!
SUAD is the artist moniker by which Suad Khalifa delivers her combination of atmospheric, melodic yet progressive music.
Two singles have thus far garnered SUAD praise for her strong and distinctive voice and the driving energy of her music. The Line Of Best Fit proclaimed 'Caves and Blood Veins' with "SUAD's voice is smoky and warbling, confident but with the slightest hint of vulnerability…a track which divides itself between a motorik groove and Fleetwood Mac-eque riffing."
Second single 'Blue Sign' meanwhile hit the right notes at Discobelle who stated "The hypnotic and dramatic dark pop masterpiece "Blue Sign" which echoes with blissed out electronica".
Both singles have had Finnish national radio love, notable domestic press coverage whilst appearing on various Spotify and iTunes curated playlists. SUADhas also spent much of 2017 appearing at key festivals and shows home and abroad such as Tallinn Music Week, Bassline, Punch Room and Sideways Helsinki. Anticipation for the debut EP is high as SUAD positions herself as one of Finland's brightest new stars.
The debut EP is released worldwide via Playground Music on the 6th October.
General bio for Suad Khalifa:
Prior to forming SUAD, Suad Khalifa has had a strong and varied career. Based in Helsinki Suad has worked primarily as a singer and songwriter. She has been involved in the music business for over 15 years which includes completed studies at Helsinki Pop and Jazz Conservatory and many collaboration projects with other musicians. Most notably Suad has featured with Jaakko Eino Kalevi on his s/t breakout album for Weird World and as a regular performer on his live shows.
© Playground Music