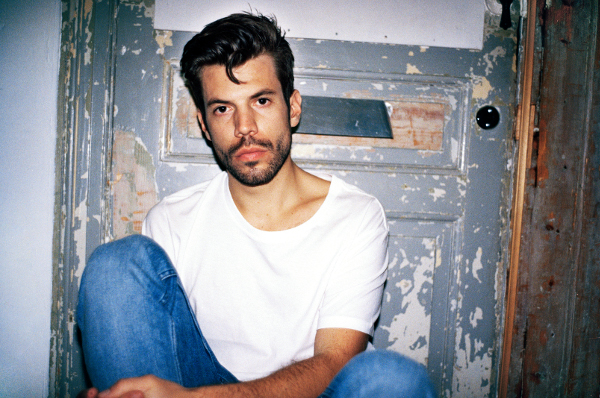 Klicka på bilden, för att se hela bilden
Wangel's compelling 'Crashed Into A Satellite' is now in stores
Album 'Reasons' to follow in October
Wangel is a collaboration between Peter Wangel and producer Kasper Ejlerskov Leonhardt and their music revolves around Peter's characteristic, low voice and Kasper's spherical sound. Taken from their upcoming second album Reasons (out October 6th), the new single Crashed into a Satellite about breaking away from loneliness and starting a new chapter in life is a luminous hint of what we can expect from the album.
"To fly with the speed of life through the universe and smash into a satellite, only to piece yourself together again. This is the best way to describe my experience dealing with bipolar disorder" says Peter Wangel.
With Crashed Into A Satellite, Peter Wangel draws a line to the past, steps out of the loneliness and is ready to start a new chapter in his life as a father and family man.
Peter, who is the singer and songwriter behind alias Wangel, got his first depressions at the age of 14, but wasn't diagnosed with the bipolar disorder until he was 19. Since then he has used music as his medicine.
The new single and the forthcoming album, is amongst others inspired by the Norwegian author Karl Ove Knausgård, who got famous for his auto fictional books that narrate about the very close and personal things in life.
"My previous albums have been about the big, "lonely" feelings, the feelings that only existed in me. This time something has changed. My emotions are affected by something from the outside – my girlfriend, my child. This is something that Knausgård and his style in writing has helped me to narrate. Less cryptically if you want."
The video of Crashed Into a Satellite is set in a crematorium, starring free dancer and choreographer Mads Gronemann who transfers the melancholic music through a dramatic performance into movement. The video was premiered via Filter Mexico and Rockerilla.
WANGEL LIVE
22.09 Tøjhuset – Fredericia
23.09 Radar – Aarhus
29.09 Tapperiet – Køge
30.09 Stars – Vordingborg
06.10 Skråen – Aalborg
14.10 DR Koncerthuset Studie 3 – Copenhagen
© SEN – Superstition Entertainment Network GmbH