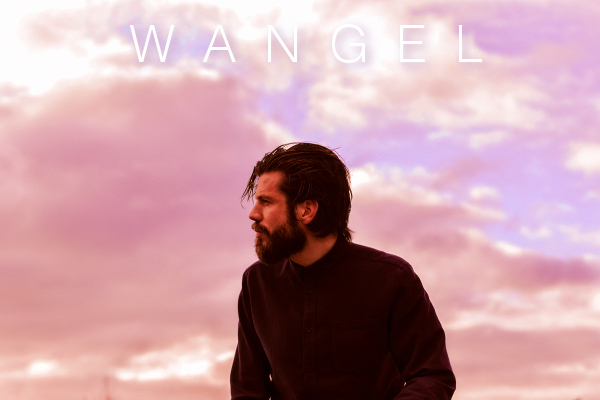 Klicka på bilden, för att se hela bilden
Following on from their debut album 'Freedom' in 2016 here follows 'Reasons', Wangel's second longplayer with a full international release. Wangel is a collaboration between Peter Wangel and producer Kasper Ejlerskov Leonhardt and their music revolves around Peter's characteristic, low voice and Kasper's spherical sound.
The album 'Reasons' is a collection of wonderful, emotional and very personal songs. Written and performed by Peter Wangel, the lyrics are inspired by multi award winning, temporary Norwegian writer Karl Ove Knausgard and deal with very personal subjects from his own life.
"The previous releases were about the "lonely" feelings; the feelings that only existed in me, the feelings I wanted to set free for a long time. The new album is about my life as it is right now; about all the thoughts, expectations, worries and the happiness that comes with a new life as a family. This is a very personal album, but I also hope to express something very ordinary and something that most people can relate to."
Also musically the album is a big step forward for Wangel, the melodies are still subtle, but offer more nuances and colors. Expeccially the song 'Faith', so says Kasper Ejlerskov Leonhardt, takes Wangel with it's vinyl dusty sound and 6/8 beat to another level. Also, "the song Emotion Pill has a HipHop feel to it and is inspired by the sounds of Rihanna and Jay-Z."
The first single 'Reason' is already released and was visualized with a thoughtfull video, set in a museum full of antique statues, starring Wangel and two dancers. The second single of the album, crashed into a sattelite, will be released with another music video in mid September.
Wangel: Reasons
01. Together
02. Reason
03. Crashed Into A Satellite
04. Emotion Pill
05. My Love Is Better
06. Faith
07. Curios Talk
08. What Do I Say To You Now
09. Silent Drum
10. My Father 061053
WANGEL LIVE
07.09 JAJAJA Showcase Fluxbau – Berlin
22.09 Tøjhuset – Fredericia
23.09 Radar – Aarhus
29.09 Tapperiet – Køge
30.09 Stars – Vordingborg
06.10 Skråen – Aalborg
14.10 DR Koncerthuset Studie 3 – Copenhagen
© SEN – Superstition Entertainment Network GmbH