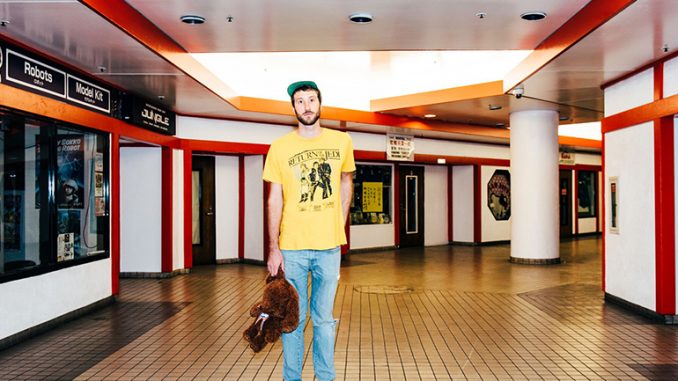 Klicka på bilden, för att se hela bilden
Today, Culture Collide premieres the video for "If I Lied" by Los Angeles Police Department. The track appears on the L.A.-based act's self-titled sophomore album, out now on Anti- Records.
Watch the video for "If I Lied" by Los Angeles Police Department now.
With its Cruikshank inspired animation, "If I Lied" renders everything from lip-synching dogs to guitar-playing crocodiles in squiggly cartoon form. The video's sweetly childlike sensibilities perfectly contrast the melancholy of "If I Lied"—a '70s-country-inspired song recalling the wistful storytelling of Willie Nelson or Kris Kristofferson. Artist John Andrews of the Yawns who also performs with Woods, Quilt, and Kevin Morby animated the "If I Lied" video.
"'If I Lied' is the story of a train-hopper in denial of how he's mistreated the love of his life—unsure if he's losing her or if he's lost her already," explains singer/songwriter Ryan Pollie, the creative force behind Los Angeles Police Department.
Released in April, Los Angeles Police Department was produced by Foxygen's Jonathan Rado (Whitney, The Lemon Twigs) and mixed by Rob Schnapf (Beck, Elliott Smith, Foo Fighters). The album follows Los Angeles Police Department's 2014 full-length debut, also a self-titled effort.
Along with combining the melodic gambits of Randy Newman with the pop clarity of Paul McCartney, the latest Los Angeles Police Department album digs into darker issues like addiction and anxiety. Upon the release of Los Angeles Police Department, the Los Angeles Times noted that the album "suggests a Brian Wilson-sized ambition as songs fueled by piano, organ, strings and percussion illustrate Pollie's skill with instrumentation…These are striking, expertly crafted songs containing left-field bridges and curious diversions, and the result is a memorable record from start to finish."
Watch the video here.
For more information on Los Angeles Police Department, visit:
Facebook
Twitter
© Playground Music