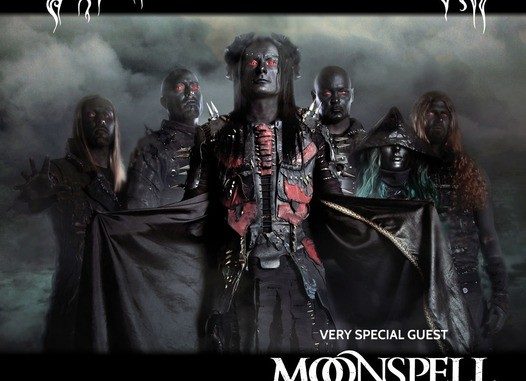 Det engelska bandet Cradle Of Filth kommer i mars till Stockholm för en konsert tillsammans med portugisiska Moonspell.
5 mars: Stockholm, Fryhuset Klubben
Med sångaren Dani Filth i spetsen har Cradle Of Filth från Suffolk, England spelat en stor roll inom den extrema hårdrocken ända sedan debuten The Principle Of Evil Made Flesh från 1994. I september släpps bandets tolfte studioalbum Cryptoriana – The Seductinveness Of Decay.
Som special guest på den här spelningen ser vi inga mindre än det portugisiska gothmetal-bandet Moonspell. Även de har gjort ett stort avtryck inom den extrema metallen de senaste 20 åren och de har skaffat sig en stor skara fans i Sverige.
Missa inte den här chansen att se två av de bästa banden inom genren på en och samma kväll.
Biljetterna släpps 18 augusti 10.00.
© Triffid And Danger Concerts