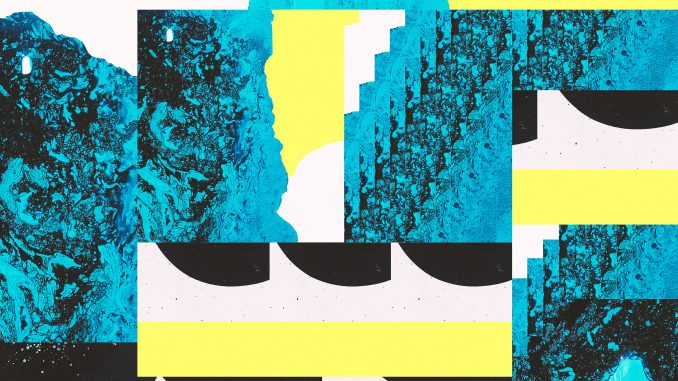 Klicka på bilden, för att se hela bilden
'Glue' Out Now – Taken from the debut album 'Bicep' released 1st September 2017 via Ninja Tune.
Bicep – the Belfast-born, London-based duo of Matt McBriar and Andy Ferguson – today announce the second track to be taken from their eponymous debut album. "Glue" embodies the raw energy of UK rave culture, references skeletal UKG and could have emerged from the studio of Orbital or The Future Sound Of London at their trailblazing best. Annie Mac is set to debut it tonight on Radio 1 on her "Live From Ibiza" show.
Bicep's debut album is the perfect summation of their career to date – a sonic tour of their history touching the cornerstones of underground club culture and sees the duo pull off the rarest of feats: to make a singularly unique electronic record founded on the blueprint of classic house, techno, electro and Italo disco, but flipped and morphed into a fresh design bearing the unique Bicep sonic signature.
Since its release, lead track "Aura" has collected hundreds of thousands of streams and surged to the top 5 on Spotify's Viral Chart, until then simply having been tagged as 'Unreleased Bicep' on countless bootleg recordings from recent gigs, uploaded by fans trying desperately to ID and get their hands on the track.
Recently the duo announced their biggest headline live show yet at London's Roundhouse on 28 April 2018. The show announcement comes after selling out their Electric Brixton live date in 24 hours and sharing news of their self-titled debut album, to be released on 1st September 2017 via Ninja Tune.
Bicep are first and foremost music lovers with a deep-rooted knowledge and passion for music of all varieties. Over the span of their 10-year career, they have celebrated the music that inspires them via their Feelmybicep blog. Founded in 2008, its runaway success (it now sees over 100,000 visitors a month) spawned a record label of the same name, a club night, and took the duo out of the UK and embedded them on the international stage via highly sought after DJ sets that reflected the eclecticism celebrated on their blog. Accordingly they are venerated as trusted and esteemed curators in electronic music today.
The formidable DJs have toured the world over, curating and selling out a long list of Feel My Bicep parties including Manchester's Warehouse Project, a 12-week residency at XOYO and their annual Italo Disco parties. In 2016 Andy and Matt built and tested a roof-raising live show, which earlier this year took Coachella, Glastonbury and Primavera festivals by storm and is due to grace esteemed festivals such as Pitchfork Paris and Dekmantel. With the Electric Brixton stop on the forthcoming tour already sold out, the Roundhouse date is the next step up the duo's ever-higher ladder of live accolades. Full dates below…
© Playground Music