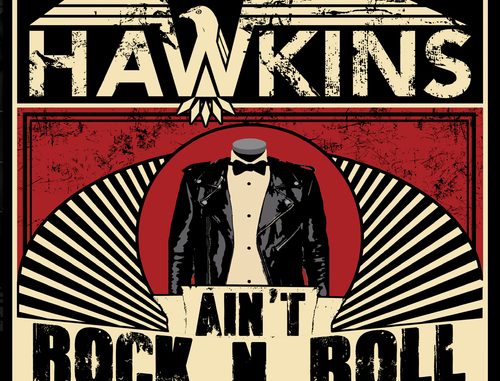 Ett band. Fyra medlemmar. Tio låtar. Det behöver inte vara svårare än så.
Det finns många klassiska debuter. Det finns ännu fler oskrivna regler angående hur "Den perfekta rockplattan" ska vara utformad. Huruvida The Hawkins fullängdsdebut "Ain't Rock n Roll" kommer att kvala in som en av dem är upp till var och en att avgöra.
Det som står bortom allt tvivel är att "Ain't Rock n Roll" innehåller tio energiska låtar i högt tempo som tar med lyssnaren på en dryg halvtimmes åktur. Från rivstarten med "Alco-Hole", skivans kortaste låt, till den något lugnare avslutningen med den storslagna "Will & Testament", som klockar in på dryga fem minuter, bjuds det på ytterligare åtta låtar som alla har det omisskännliga "The Hawkins-soundet". En tydlig identitet som få debuterande band kan visa upp. "Ain't Rock n Roll" befäster det som alla som hört, eller sett The Hawkins live tidigare, redan vet.
De är ett band att räkna med framöver. Svårare än så är det inte.
© Gain Music Entertainment