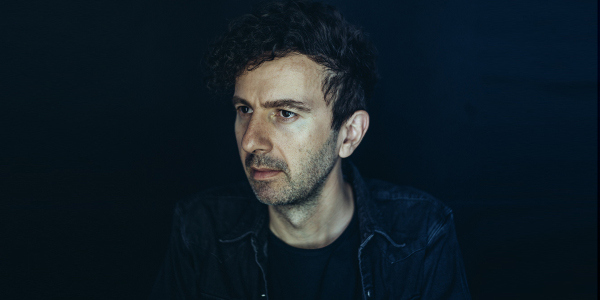 Klicka på bilden, för att se hela bilden
After working with a long list of major acts like The Kills and Moby and writing songs together with Dave Gahan for the latest two Depeche Mode albums the Swiss-born New Yorker emerges as a solo artist under the name Null + Void, with his debut longplayer Cryosleep.
An album of contrasts and tension, where darkness is pierced by blinding light, and where moody new wave bleeds into stark electronics. In one moment, joyful memories give way to isolation and regret, and in the next, Cryosleep explores the catharsis of crowded dancefloors.
Throughout the record, Uenala matches his dynamic production with incredible vocalists—from Depeche Mode's Dave Gahan and the inimitable Shannon Funchess of Light Asylum, to Black Rebel Motorcycle Club and The Big Pink. Null + Void's take on dark pop meshes with his love for Detroit electro, poignant synth melodies, and cold atmospheres.
Following on from 'Asphalt Kiss', 'Paragon' will be the second instrumental single released on August 11th, while 'Where I Wait' feat. Dave Gahan will follow in September including a mesmerizing music video directed by Timothy Saccenti (a long time video collaborator of Depeche Mode).
The album 'Cryosleep' will be released on 3rd November on limited colored vinyl, CD and digital. Digital bonus tracks will be added to all formats via a download code.
Asphalt Kiss video
Directed by Snorri Bros, 'Asphalt Kiss' is the first video for the album.
Music Maker – a documentary by Ivan Abel
New York based Cinematographer and filmmaker Ivan Abel filmed Null + Void in his studio and surroundings to give us insights into the producers work and vision as well as his upcoming debut album 'Cryosleep'.
Since moving from his native Slovakia to New York in 2002, Ivan Abel has lent his expertise to numerous productions involving some of the best known performers and directors, including Lena Dunham, Depeche Mode, Björk, Michel Gondry, and Todd Haynes. Please feel free to embed and feauture the documentary on your website or blog.
tracklist:
01. Falling Down (feat. Black Rebel Motorcycle Club)
02. Into The Void
03. Asphalt Kiss
04. Where I Wait (feat. Dave Gahan)
05. Come To Me
06. Take It Easy (feat. The Big Pink)
07. Foreverness
08. Paragon
09. Hands Bound (feat. Shannon Funchess)
10. Lost And Blind
digital bonus for all formats
11. Blank Stare
12. Where I Wait (feat. Dave Gahan) (Radio Edit)
13. Where I Wait (feat. Dave Gahan) (Aristókrasía Version)
© HFN-Music