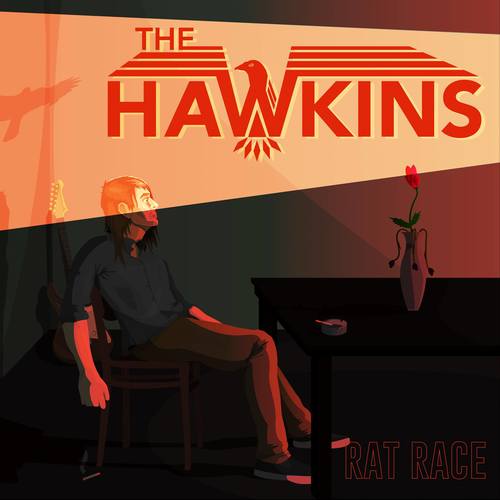 Klicka på bilden, för att se hela bilden
Are you ready for some "High Energy D Beat Blast De Luxe", with a chorus that will haunt you
throughout the summer? Very well then – here you go!
The time has come for The Hawkins to follow up on the first highly appreciated single "Fuck You All I'm Outta Here", which made it to the Swedish Viral list on spotify for several weeks.
"Rat Race" turns the spotlight around, pointing it inwards instead. Whereas "Fuck You All I'm Outta Here" took on the plague of racism and xenophobic politics, "Rat Race" takes a look inside.
– This one stems from a dark period for me, says singer and lead guitarist Johannes Carlsson.
"A song about planting seeds just to see them die, yet keeping on planting them, since planting is what you do, basically. Nevertheless, the music is soul-soothing and fun".
"Rat Race" and "Fuck You All I'm Outta Here" are the first of the planned singles before the release of the full length debut, scheduled for the beginning of October. The next single is planned for the beginning of August.
© Gain Music Entertainment