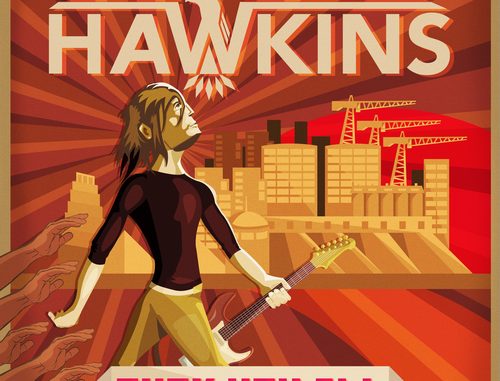 "Fuck You All I'm Outta Here" – the highly anticipated debut single from Swedish up-and-coming rock band The Hawkins – is released on Gain/Sony Music on May 12th. A song which is more than just a rock song. It takes a stand.
– I wrote it in 2014, says Johannes Carlsson, singer & lead guitarist. A year of two elections. The first one was the European Parliament election to be followed by a Swedish national election later on. What became apparent was that the neo-nazi and neo-fascist movements had grown throughout the continent. So I wrote this song feeling uncomfortable, pissed and scared with the realization of what the first election had resulted in. Sadly, nothing has changed for the better since then.
The Hawkins are currently out on their Spring Tour and the release of the single is on the same date as they play the Rock Bar in Örebro.
– It simply feels amazing to finally get to present the first recording from our debut album, after having worked on it for so long, says Mikael Thunborg, guitars. And what could be better than to celebrate it together with our fans in a small and intimate venue, that we have played several times before.
"Fuck You All I'm Outta Here" is the first of the planned singles before the release of the full length debut, scheduled for the end of September.
© Gain Music Entertainment