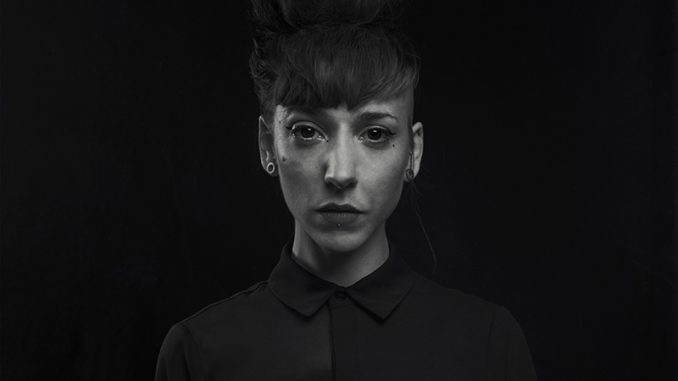 Beväpnad med sin megafon så kan Bonnie Li kommunicera på engelska, kinesiska (mandarin) och franska.
Efter att ha bott i olika delar av världen, från Hong Kong till San Francisco via Montreal, Berlin och Paris, har Bonnie sett och upplevt ett överflöd av kulturer, religioner och filosofier. Att växa upp i Kina har satt en stark prägel på henne. Bonnie skriver både musik och texter som ofta hanterar just kvinnors kvinnors ställning i samhället och feminism.
I och med nya singeln 'Mallory' så har Bonnie Li som akt blivit en duo, där Bonnie börjar samarbeta med Elia M, grundaren av den franska techno labeln Sycomor. Tillsammans bjuder de på ett första smakprov på sin mörka elektroniska trip-hop-influerade musik.
Med en pianobaserat intro a la Tori Amos blandat med Front Line Assembly (!), så utvecklas 'Mallory' stadigt med en ökande intensitet och adderar en touch av både Bauhaus och spår av Boss Hog in i den övergripande ljudbilden.
Bonnie har beskrivit låtens innebörd så här:
– "It is about a 'then forsaken by existence' girl I'd met in a creepy bar in Paris. She came in, sat down next to me and we had a drink together. We then walked all night long across the city as she was telling me about her life. Once an accomplished ice-skater then turned stripper she was alone, fragile and continuously taken advantage of for being gullible, trusting the wrong 'friends' and consequently making one wrong choice after another. I knew instantly we'd met for a reason. We became very close friends through thick and thin, and I'm happy to say she's managed to turn her life around."
'Mallory' släpps 30 juni på Stockholmsbaserade labeln Icons Creating Evil Art, och inkluderar även en remix av den italienska trion Emmecosta.
© Icons Creating Evil Art