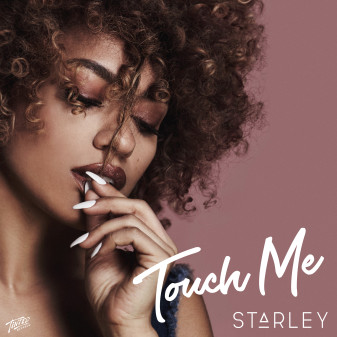 Det finns få artister i världen som kan briljera med att ha uppnått så mycket på så kort tid som Sydneyfenomenet Starley. Tack vare debutsingeln "Call On Me" har Starley gått från 0–100 på minde än 12 månader, detta efter att ha övervägt att lägga sin sångkarriär på hyllan. Kontrakteringen till Australienska etiketten Tinted Records tillsammans med "Call On Me" -remixen av Ryan Riback skulle visa sig bli den stora vändningen för Starley som idag är ett starkt namn att räkna med och som kan skryta med att ha haft en av fjolårets absolut största låtsuccéer globalt.
Med över en halv miljard streams och en plats på Billboard Top-100-lista har "Call On Me" tilldelats dubbel platina i Australien, Sverige och Kanada, samt sålt platina och guld i ytterligare 10 territorier. Idag släpps uppföljaren "Touch Me".
En av Starleys starkaste egenskaper som artist och låtskrivare är förmågan att komponera fängslande och personliga melodier som resonerar med fansen. Låten "Touch Me" är inspirerad av 90-talets neo-soulklassiker "Tell Me" från Groove Theory och är ännu en genuint härlig pop-dance låt.
Starley förklarar vidare hur låten "Touch Me" kom till:
"I happen to be friendswith BrycefromGroove Theory and have always loved 'Tell Me', so I asked him if I could create a 2017 version. With his blessing, I got in the studio with my good friend and collaborator Hannibal Hector and rewrote it. Harry from Odd Mob and Monsters and Strangers produced it out and we ended up with a record on our hands!"
Starley är precis hemkommen från en promoturné i USA där hon bland annat uppträtt på Jimmy Kimmel Live, Good Morning America, The Morning Show, SXSW och MTV Woodies, följt av en nordamerikansk sedvanlig turné med Clean Bandit och Zara Larson. Härnäst väntas flertalet promostopp i samband med livespelningar runt om i Europa.
© Sony Music Entertainment Sweden