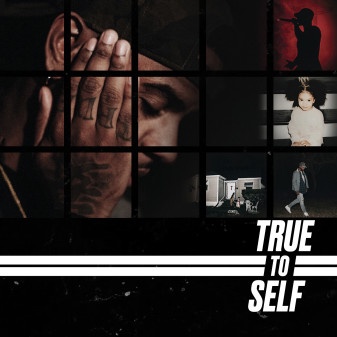 Multiplatinasäljande artisten Bryson Tillers album "True To Self" gick rakt in som etta på Billboard Top 200. Albumet som hade planerad releasedag 23 juni släpptes som en överraskning digitalt redan den 26 maj och gick även in etta på Top R&B Hip/Hop Albums, R&B Albums och Digital Albums charts i USA. "True To Self" har redan streamats mer än 140 miljoner gånger världen över. Samtidigt har singeln "Somethin Tells Me" streamats 18 miljoner gånger sedan releasen den 11 maj. Den fysiska utgåvan av nya "True To Self" släpps som planerat den 23 juni.
Med releasen av sitt andra album fortsätter Bryson Tiller att fängsla fans världen över och han följer därmed upp succén av platinasäljande debutalbumet "T R A P S O U L" som har över 2,1 miljarder streams i USA. Låtarna "Don't" och "Exchange" från "T R A P S O U L" sålde tre gånger platina i USA och "Sorry Not Sorry" sålde platina. Bland Bryson Tillers stora framgångar hör även en GRAMMY-nominering och vinst av två BET Awards för Best New Artist och Best Male R&B/Pop Artist. Med sin turné "T R A P S O U L" sålde Bryson Tiller ut 47 turnéstopp i både USA och Europa, däribland Nobelberget i Stockholm under våren 2016 som blev total succé.
Bryson Tiller gör sig just nu redo för sin nya turné "Set It Off Tour" som kickstartar i Atlanta i augusti med 25 stopp och turnéfinal i hans hemstad i Louisville's på KFC Yum! Center. Den 23 juni intar Bryson Tiller berömda Staples Center under 2017 års BET Experience concert för att framföra låtar från albumen "T R A P S O U L" och nya "True To Self".
"True To Self" hyllas av så väl fans som kritiker runt om i världen:
"One of the biggest records of the summer, if not the year." – Variety
"not only fulfills the promise of T R A P S O U L, but manages to deliver beyond expectations" – HotNewHipHop
"One minute he's singing, then the next minute he pops out of nowhere with a 16-bar verse that's equally as good as his harmonies." – Rolling Out
© Sony Music Entertainment Sweden