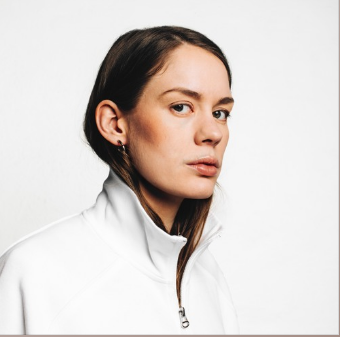 ´Lovers´ är namnet på debutalbumet med Anna Of The North som släpps den 08 september via Different Recordings. Albumet består av tio låtar som handlar om heartbreak och alla dess skepnader av kaos, sorg och den tillfälliga glädjen att gå vidare. Sedan debutsingeln ´Sway´ släpptes har den norsk-australiensiska duon Anna Lotterud och Brady Daniell-Smith hunnit släppa en rad singlar som idag har över 60 miljoner streams.
Duon träffades när Anna bodde i Australien och blev vänner efter ett akustiskt gig som Brady gjort i Melbourne och upptäckte inte långt där efter att dem kunde skapa musik ihop. Det är deras två vitt skilda bakgrunder som gör Anna of The North´s luftiga electropop så slagkraftig. Brady med rötter i Nya Zeeland och Australien infuserar element från den vibrerande elektroniska scenen down under som Anna i sin tur kryddar med svala popmelodier och skandinavisk minimalism.
Idag släpps den första låten med samma namn som albumet ´Lovers´ och den gospel-influerade låten handlar om ett break-up. I sommar gör Anna Of The North flera spelningar på festivaler runtom i Europa och Australien. I Augusti spelar duon på Way Out West i Göteborg!
Lyssna på ´LOVERS´ här:
© PIAS Nordic