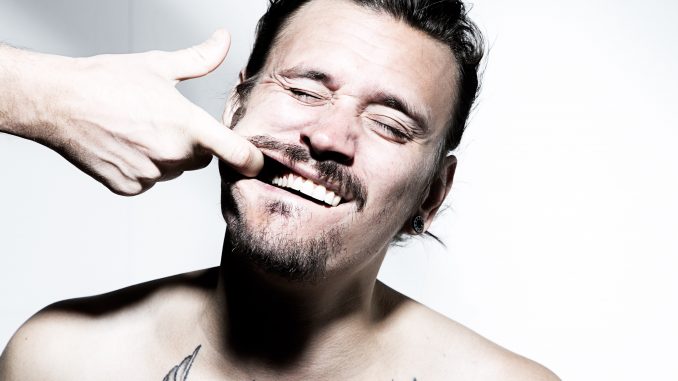 Klicka på bilden, för att se hela bilden
With over 12 million streams on Spotify, regular radio plays in both Scandinavia and internationally and a guest appearances on prime time TV, the British/ Swede Jack Moy has shown that there is a place for the organic indie rock sound in a computerized DJera and he has found his own musical niche.
Following the release of the debut album "All Alone On A Monday" on his own label in 2014, Jack Moy has gone from strength to strength. Youtube, Spotify, Itunes, TV, and regular radio plays (P3, P4, NRJ, and Bandit Rock) has resulted in a fanatic following in Sweden.
Jack Moy's natural environment is "live" with Jack's powerful voice, energy and big
sing a long choruses with a story to tell. The result? Unforgettable sold-out gigs at
clubs such as Debaser Medis, Babel and Sticky Fingers and summer festival
appearances at Hultsfred, Hejtö and Lunda. Wild nights in front of crowds who seem to know every word of songs such as: Charlie's Bird, Whiskey and Maria, They Told Me
So, and Drugs n' Other Stuff.
The unmistakable Jack Moy sound, which he has nurtured since the start, shows influences of both folk-pop and indie rock. Jack's distinctive, raspy voice and the energetic, melodious tunes filled with playful guitar riffs, merge effortlessly with brutally honest texts. Not surprisingly Jack Moy has been compared, in the media, to bands
such as Mumford and Sons and The Lumineers.
With his own musical niche and energy, Jack Moy will leave an everlasting impression on the music scene.
© Docks/Gain Music Entertainment