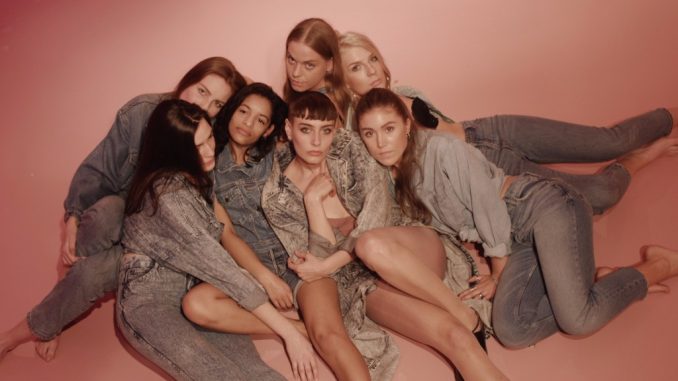 Klicka på bilden, för att se hela bilden
Blondage's new music video beautifully translates the vibe of their new single "Stoned" into images: the feeling of budding summer, weird friendships and early signs of being in love.
Almost entirely improvised on set and directed by Blondage themselves, the new video captures the playfulness and immediacy that have made blogs across the world rave about "Stoned" in the past couple of weeks.
"We had such a strong image of what it should look and feel like that we decided to direct it ourselves. We only had two fixed ideas; to eat stupid things throughout the video like having the munchies and to have a rad girl squad in full denim in a pink room.. The pink room illustrates the sensual and dreamy side of the lyrics where a girl falls in love with another girl for the first time", the duo explains.
The video is filmed by long-time creative partner Jonas Bang in a run down suburban greenhouse and in the showroom of Normann Copenhagen:
"The locations were even better than we'd hoped for and ideas just constantly popped up that day. It was a total coincidence that there were blue jars in the greenhouse that fitted Esben's sweatshirt. We felt like we won the lottery when we saw them stacked in a corner and it's our favourite moment in the video".
© Tambourhinoceros