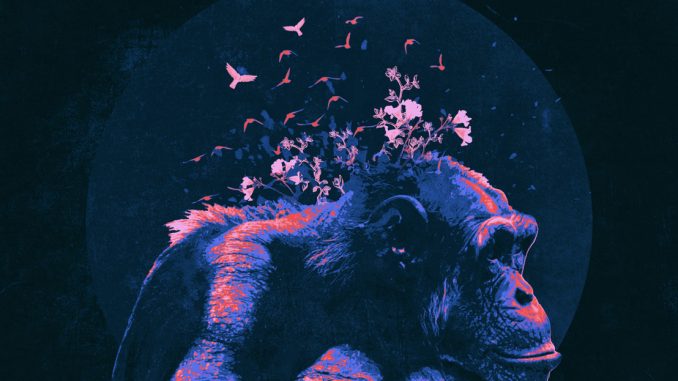 Klicka på bilden, för att se hela bilden
Swedish artist & production duo Total Ape— Pär Almkvist and August Vinberg—have crafted a sound all their own. With reputable features from Iggy Azalea, Karol G, Nico & Vinz, KStewart and Nitty Scott, their debut EP, In a Haze, cements the duo's presence as producers, artists, and collaborators.
With a debut release that catapulted the pair into the Top 10 of Spotify's Global Viral Chart last year, these two Apes came out of the gate ambitious, with a sound suggestive of a seasoned career in the dangerously saturated market. This year alone saw official remixes for Selena Gomez & Marshmello,and Maroon 5, each displaying the duo's knack for melody & predilection for a killer pop hook better than the last.
It's no surprise that this release is laden with more of the same; pop sensible hooks, top tier features, and just enough bass to ensure that extra 'oomph' in your speakers. We see a different side of Azalea on this as well; sultry & understated in her delivery, 'In a Haze' has you instantly looking for the repeat button after first listen.
Iggy Azalea had some words to share about her remix of In A Haze: "I'm so happy I'm able to finally share this Total Ape remix with the world, I wrote the song some time ago but it's always stuck with me and continued to be a personal favorite of mine, I can't wait to perform it live"
In A Haze is out now on Warner Bros. Records
In A Haze EP tracklist:
1) In A Haze feat. Iggy Azalea (Remix)
2) 5AM feat. Nico & Vinz
3) Fuckin With Nobody (feat. KStewart & Nitty Scott)
4) More feat. Karol G (Remix)
5) In A Haze
ABOUT TOTAL APE
Some music makes you go wild. Other music makes you turn up. Swedish artist and production duo Total Ape— Pär Almkvist and August Vinberg—might just make you go ape…
"We're trying to push the limit in terms of energy, melody, and concept," says August. "The music reflects a feeling of losing your shit."
"There's the emotional side that can evoke memories, and there's the primal side that just feels good," adds Pär. "We pursue both."
Long before they found their mascot (a righteous ape in a crown), the boys developed a friendship while attending music college in Sweden during 2014. On paper, their backgrounds couldn't be more different. "I came from the jazz world," says Pär. "August sang for a death metal band before we met. It's like a collision of the chords and the craziness," he laughs.
Striking a singular chemistry, they began writing and producing for other acts, landing placements in the J-Pop and K-Pop genres. Naturally, the focus shifted to creating their own material. Inspired by the likes of Skrillex and "other dope producers," the pair quietly amassed a musical arsenal. Initially obscuring their faces and identities, they uploaded "Love You Better" to Soundcloud in 2016 and stirred up enthusiasm among tastemakers as Dancing Astronaut called it, "loud and bold enough to restore hope past the nation's more segregated urban musical exploits." Simultaneously, they became a sought-after remix unit, creating official remixes for Nathan Sykes' "Give It Up" [feat. G-Eazy], Neiked's "Sexual," Miss Li's "Bonfire" and many more. As buzz continued to grow, Warner Bros. Records offered the duo a deal.
Now, their 2016 major label debut single "Young Gods" strikes a divine balance between shuddering trap gusto, a whacky Middle Eastern-inspired synth melody, and the most gangster children's choir ever proclaiming the highly hashtaggable hook, "Money is my mother, power is my father, fall down on your knees when you see me walk on water."
"From the start, we wanted to do a song with a kids' choir, but singing from a gangster rapper's perspective," grins Pär. "You can easily picture a god or an emperor spouting those lines. It's a concept we loved from the beginning."
After one listen, the name feels undeniably appropriate, but it actually took a few tries to get the right moniker…
"We actually called ourselves Royal Ape in the beginning," explains August. "We found this guy on MySpace who went by Royal Ape though, and he had been throwing parties five years before. We wrote him to ask for the Twitter account, but his response was like two pages long. As it turns out, he wanted a shit load of cash, so we were like, 'Fuck it.' Shortly after, Pär saw this medicine that began with the word 'Total.' It just fit."
"It's all about that release," Pär leaves off. We want people to feel awesome like they have that energy and fire and they can just go ape shit when they listen to us."
© Deerlily Music