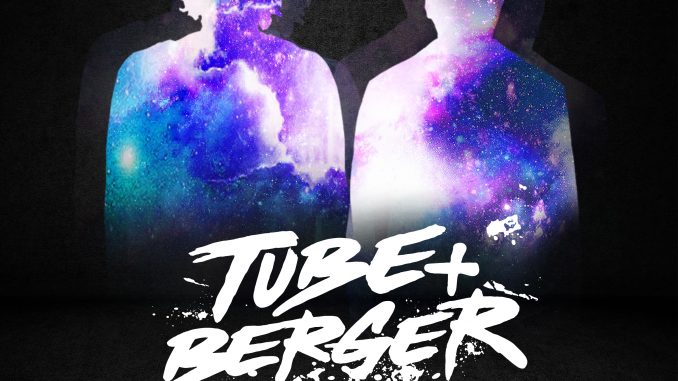 Klicka på bilden, för att se hela bilden
On May 19th 2017 Germany's electronic alchemists Tube & Berger are set to release their sophomore album entitled 'We Are All Stars' via Kittball Records on Beatport and Germany's Indie powerhouse Embassy One (home to Röyksopp, Robyn, Moby and Björk etc…) on all other download stores and streaming services worldwide.
Tube & Berger have been a prominent and respected name within the international underground House music scene for over a decade. Throughout their esteemed career, they've achieved much praise and recognition through releasing their acclaimed 2012 debut LP 'Introlution' plus more recent outings on respected labels such as FFRR, Defected, Toolroom, Suara – who released the duo's legendary 2013 hit 'Imprint of Pleasure' (a track which not only reached No.1 on Beatport but also remained within their Tech-House Top 100 for over a year and currently holds over 26 million YouTube hits and over 11 million streams on Spotify) – and, of course, their very own Kittball Records.
In recent times, the dynamic duo have been working hard on evolving their trademark club-ready grooves to incorporate more of a 'live sounding' Indietronica styling and have now delivered an impressive long-awaited LP to reflect their current sound. Tube & Berger explain "We wanted to make a record that represents where we are heading musically but also respects where we came from and who we are."
'We Are All Stars' comprises of a collection of 12 tracks that takes the listener on a captivating journey through an array of; future club anthems, downtempo electronica, Indie electronics and chilled beats plus boasts stellar collaborations with the revered UK-based Post-Punk band White Lies and Richard Judge, Germany's RBBTS plus Australia's Kingdom and Kyle Pearce.
The album's anthemic opener 'Burning Road' commences the release, showcasing a wealth of uplifting synth melodies, lush pad tones and the soothing vocals of Miles Baulch AKA Kingdom. The album continues with a whole host of electronic masterpieces such as; the album's euphoric title track 'We Are All Stars', the dark and moody 'Dust Feel' which features the divine Indie vocals of Richard Judge and the heavily vocoded Daft Punk inspired 'In The Name of' and 'Lucky Shot'.
Other highlights include, the sublime collaboration between Tube & Berger and White Lies called 'Quiet Time', the trippy dancefloor-focused gem 'Fetzen', the powerful downtempo collaboration with Berlin-based duo RBBTS entitled 'Automatic People', plus the catchy guitar-focused 'Rock N Roll Until We Die' and Beatport chart-topping American-western-tinged 'Ruckus' which both feature outstanding vocals from Richard Judge.
All in all, 'We Are All Stars' feels like Tube & Berger's most accomplished work to date. It's a very enjoyable, absorbing and imaginative long player that's been driven by the duo's quest to deliver a high profile project that perfectly demonstrations the current evolution of their sound.
'We Are All Stars' is available via Kittball Records and Embassy One on May 19th.
FIND TUBE & BERGER ONLINE:
https://soundcloud.com/tubeandberger
http://www.tube-berger.com
https://www.facebook.com/tubeandbergerofficial
https://twitter.com/TubeandBerger
TRACKLIST
1. Burning Road Feat. Kingdom
2. We Are All Stars
3. Dust Feel Feat Richard Judge
4. In The Name Of
5. Tube & Berger vs White Lies – Quiet Time
6. Fetzen
7. Automatic People Feat. RBBTS
8. International Corporate Motherfuckers Feat. Kyle Pearce
9. Rock N Roll Until We Die Feat Richard judge
10. Tube & Berger Feat Richard Judge – Ruckus
11. Lucky Shot
12. Loyando
© Playground Music