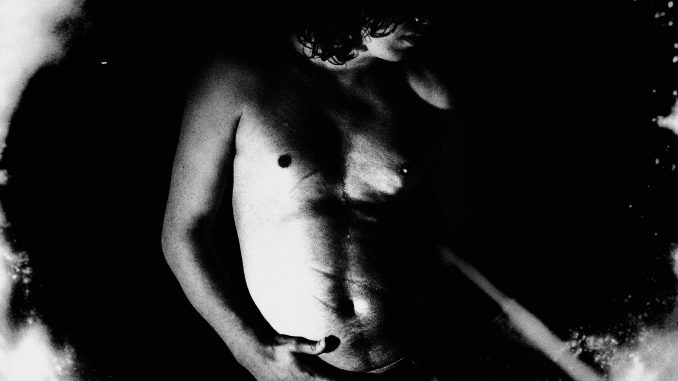 Klicka på bilden, för att se hela bilden
Trevor Sensor Announces Debut Album Andy Warhol's Dream out June 16 via Jagjaguwar
On June 16, Trevor Sensor will release his debut album Andy Warhol's Dream via Jagjaguwar. The album was recorded at Steve Albini's Electrical Audio studio in Chicago, IL and was produced by Richard Swift (The Shins, Damien Jurado), Foxygen's Jonathan Rado and Brandon Darner (Imagine Dragons, The Envy Corps).
Today, Sensor shared "High Beams," the first single from the forthcoming album.
"The song derives from the desire to be one of those people on the television – a desire instilled in us since childhood in America and the western world at large. A desire that consumes us, especially those few born in middle America who look for supposedly greater things beyond the horizon of cornfields and prairies, or the northern factory towns of England – those places where nobody of any pop cultural significance is suppose to come from – for there is only so much room in the camera lens, the television screen, and we must save it for the pretty, plastic people," Sensor explains. "It revolves around things lost, things hoped for and the dreams we tell ourselves to keep us from the possibly horrifying conclusions that forever creep up on us in the back of our minds. To these conclusions and this desire, I curl back my feelers and hiss – for I am twenty-three and tired."
The album is now available for pre-order and includes instant downloads of "High Beams" and "The Money Gets Bigger." Fans who pre-order the Andy Warhol's DreamDeluxe Bundle will receive the album on a limited edition metallic silver LP, the Starved Nights of Saturday Stars EP on LP, Texas Girls and Jesus Christ EP download, Andy Warhol's Dream on CD in 6-panel wallet and a digital download code for the album.
Sensor recently shared a video for "The Money Gets Bigger." Consequence of Sound said, "The distinctly coarse sound of his voice is the ideal vessel for delivering lyrics about the average American's desperate desire to earn attention in a seemingly meaningless world," while Paste Magazine said, "The song is full of meaning, but remains surprisingly accessible."
The album's title refers to Warhol's prophesy of a world in thrall to twin false idols of fame and celebrity. "His '15 minutes of fame' prediction is clearly visible today," Sensor explains. "I'm only really referencing Warhol as a vehicle for the ultimate representation of celebrity culture because of his repeated Marilyn Monroe or Elvis paintings or whatever. But now we're in a post-God society that is finding new golden calves to worship, that is moving beyond that."
Last year, Sensor released his debut EP Texas Girls and Jesus Christ and quickly followed that with his Starved Nights of Saturday Stars 12″ vinyl EP. The 23-year- old songwriter based in the small city of Sterling, IL quickly gained attention from Consequence of Sound, Under The Radar and Exclaim for his unique vocal quality and songwriting style.
Trevor Sensor has just announced a spring and summer tour with The Family Crestand Mt. Joy, respectively. Find a full list of tour dates below, with additional dates to be announced in the coming months.
Andy Warhol's Dream Tracklist:
1) High Beams
2) Lion's Pride
3) On Your Side
4) The Reaper Man
5) Stolen Boots
6) Andy Warhol's Dream
7) It Wasn't Good Enough
8) Sedgewick
9) In Hollywood, Everyone is Plastic
10) The Money Gets Bigger
11) Starborne Eyes
Tour Dates:
5/3 – Amsterdam, NL: De Roode Bioscoop
5/4 – London, UK: St Pancras Old Church
5/13 – New York, NY: The Mercury Lounge*
5/14 – Pittsburgh, PA: Cafe Club*
5/16 – Cleveland, OH: Beachland Tavern*
5/17 – Ferndale, MI: The Loving Touch*
5/18 – Chicago, IL: Schubas*
5/19 – Milwaukee, WI: Collectivo Coffee*
5/20 – Minneapolis, MN: Turf Club*
5/22 – Denver, CO: Lost Lake Lounge*
5/23 – Salt Lake City, UT: Kilby Court*
5/25 – Seattle, WA: Barboza*
5/27 – Portland, OR: Doug Fir Lounge*
7/8 – Des Moines, IA: 80/35 Festival
7/14 – Toronto, ON: Drake Underground %
7/19 – St Louis, MO: Duck Room %
7/20 – Nashville, TN: The Basement %
7/25 – Washington, DC: DC9 %
7/27 – Philadelphia, PA: Johnny Brenda's %
8/2 – Cincinnati, OH: MOTR Pub %
8/3 – Indianapolis, IN: The Hi-Fi %
* – with The Family Crest
% – with Mt. Joy
© Playground Music