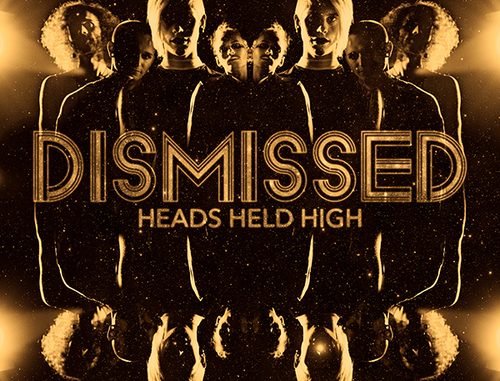 31st of March Dismissed released their debut album "Heads Held High", produced by Martin Sandvik (Hardcore Superstar) and mixed by Dino Medanhodzic.
Dismissed has during several years done hundreds of amazing live performances, where they whip each other, smash instruments and setting the stage on fire, just to make a point.
But it was in the Swedish take-outs for eurovision where Dismissed presented themselves to the swedish people. With their contributing song "Hearts Align", written by Ola Salo (The Ark), Dismissed took themselves all the way to "Andra Chansen" as the only rock band.
Upcoming gigs:
April 22:th – Motala
May 6:th – Karlskoga
May 13:th – Växjö
June 6:th – Sunbyberg
July 1st – Kristianstad
July 22nd – Kalix
August 12:th – Norrtälje
August 26th – Örebro
August 26th – Eksjö
We are Dismissed..
We stand for love, we stand for the party and we stand for the glitter.
We fight predjudice and oppression.
© Gain