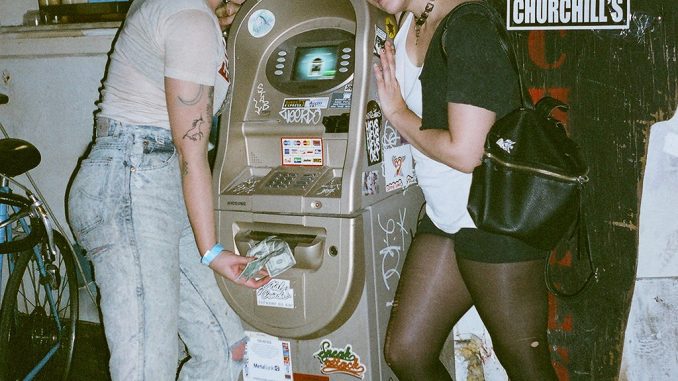 Klicka på bilden, för att se hela bilden
Snakehole has returned, and on the Miami/Philadelphia noise rock duo's new LP, Interludes of Insanity, KC Toimil and Autumn Casey up the clarity, volume, crunch, and sophistication in a major way. Recorded by the prolific and precise Ben Greenberg (Uniform, Mission Hubble) in Hudson, New York's cavernous Waterfront Sudios, Interludes of Insanity showcases the duo's headway into layering and experimentation. The LP makes no qualms; it's the main act, and it wedges itself firmly into the tradition of cohesive, almost narrative, albums.
Autumn and KC reiterate that the LP is a continuation of their self-titled 12", and though there are similarities, Interludes of Insanity feels more realized, demonstrating a band fully in control of its sound and ethos. Fans of the 12" will find more snarling, filth-drenched grime rock, but, as that record hinted at, Snakehole here wields beauty just as easily as darkness. The piano sections that would peek their heads out of the woodwork sporadically on the 12" have become more full, more central. But there's unease in the beauty, too — a little bit of reality. The album stands as a testament to self-actualization, and it's as clear as it is engaging. But that's what happens when your music isn't confined to permutations on one song, isn't it?
LISTEN: Snakehole – Interludes of Insanity
ORDER: Snakehole – Interludes of Insanity LP
Snakehole – Interludes of Insanity
1. Hollow Tomorrow
2. Double Down
3. Bum Song
4. Interlude Part 1.
5. Interlude Part 2.
6. Good Conversation
7. Izardus
© Wharf Cat Records