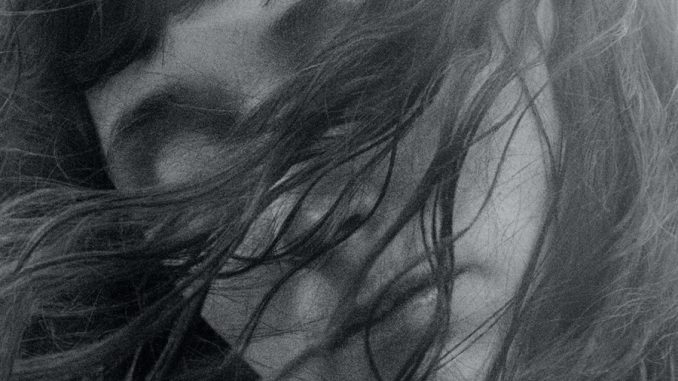 Klicka på bilden, för att se hela bilden
Out in the Storm, Katie Crutchfield's fourth album as Waxahatchee and her second release with Merge, is the blazing result of a woman reawakened. Her most autobiographical and honest album to date, Out in the Storm is a self-reflective anchor in the story of both her songwriting and her life. As Crutchfield prepared for the release of her Merge debut Ivy Tripp, she found herself depleted emotionally and professionally amidst the dissolution of a noxious relationship. "Ivy Tripp doesn't really have any resolution. It's a lot of beating around the bush, and superficially trying to see my life clearly, but just barely scratching the surface. Out in the Storm digs into what I was going through without blinking. It's a very honest record about a time in which I was not honest with myself." After much self-examination, Crutchfield found renewed energy and support from her bandmates. With these strong women surrounding her, she found the strength, clarity, and poise to overcome the emotionally taxing Ivy Tripp tour in an explorative space that would result in Out in the Storm.
The album was tracked at Miner Street Recordings in Philadelphia with John Agnello, a producer, recording engineer, and mixer known for working with some of the most iconic musicians of the last 25 years, including Dinosaur Jr. and Sonic Youth. For Agnello, it was Crutchfield's voice that drew him in. "The first demo song I heard was 'Fade'. The melodies, the way she sings it, the way she turns the melody, and the way she goes note to note is literally beautiful. Singers—you either have it or you don't. She has it." Agnello and Crutchfield worked together for most of December 2016, along with the band: sister Allison Crutchfield on keyboards and percussion, Katherine Simonetti on bass, and Ashley Arnwine on drums; Katie Harkin, touring guitarist with Sleater-Kinney, also contributed lead guitar. At Agnello's suggestion, the group recorded most of the music live to enhance their unity in a way that gives the album a fuller sound compared to past releases, resulting in one of Waxahatchee's most guitar-driven releases to date. "My experience working with John was genuinely life-changing," says Crutchfield. "We had such a great connection right off the bat, and I really feel like he was always looking out for me. He pushed me when I needed it, and gave me space when I needed it."
Out in the Storm tells the story of Crutchfield taking control of a volatile situation, embracing her flaws, and exploring a new sonic freedom. "A running theme on the album is accepting your own imperfections that you've been trying really hard to hide," says Crutchfield. "Never Been Wrong" brazenly opens the album with fiery guitars and Crutchfield's forthright lyrics: "You walk around like/ It's your god-given right/ You love being right/ You've never been wrong." This song serves as the foundation of the album by setting up the story with Crutchfield's anger, sadness, and vulnerability all at once. "Being straightforward has always been more natural for me, and it was incredibly cathartic," says Crutchfield. "It reminded me of being a teenager again, how I wrote songs then, and how huge that felt. It's like that moment you walk away from a fight and you realize all of the things you should have said. This record is me saying all of that out loud alone as a personal practice. It's sad and it's angry, and I think being both at the same time proved to be a powerful motivation for me."
"8 Ball," with its bouncy cadence, unorthodox vocal rhythm, and airy guitars, offers up an experimental side of Crutchfield's songwriting. "Lyrically speaking, this song is really about standing up to someone who's passively wronged you for a long time. It's about falling down, getting back up, taking a deep breath, and delivering some unassailable truth." Presenting us with the title of the album, "Silver" takes cues from Robert Pollard with its abstract poeticism led by illustrious melody. "Recite Remorse" begins atmospherically, with only synthesizers and keyboards, and is told in three acts that increasingly build up: "The first part is about a breakthrough after a long period of soul-searching," notes Crutchfield. "The middle is about nostalgia and resisting a change, and the ending is about ripping off the band-aid." One of the angriest songs on the album is "Brass Beam," its lyrical saltiness ("I had to go/ I put it out just like a cigarette/ I'd never be a girl/ You'd like or trust or you'd respect") juxtaposed with a steady mid-tempo beat, resulting in a reflective, well-deserved kiss-off.
Crutchfield's voice oscillates between effortless grace and commanding righteousness, taking the listener with her on an explicitly personal journey. Songs like "Hear You" and "No Question" are lyrically unapologetic and musically resolute, while the softer acoustic songs like "A Little More" and "Fade" let fear and melancholy seep through. But it is on the atmospheric "Sparks Fly" where we feel an essential redemption: "Float on my back, watch the purple sky/ In the last moments of sunlight/ I know you don't recognize me/ But I'm a live wire, finally/ Sparks fly, sparks fly." In the past, much of Crutchfield's songwriting has relied on gritty self-awareness written in monologues. "Sparks Fly" acts as an inner dialogue and marks the first time since the inception of Waxahatchee that any semblance of self-love has shone through. This moment is a perspective we've yet to see from Crutchfield: it is a rediscovery of herself, and the realization of a full life she is completely worthy of. "It's about self-preservation, self-care, and reclaiming your autonomy," says Crutchfield. "When you find the things that make you happy, sometimes it's easier to see things that make you unhappy."
© Playground Music