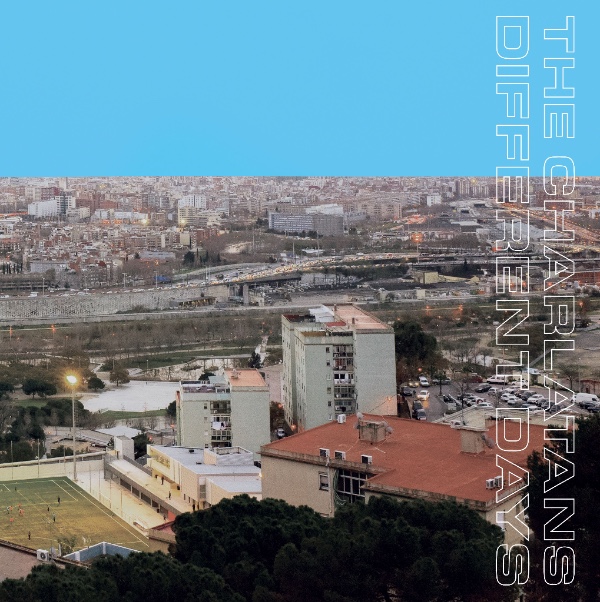 Klicka på bilden, för att se hela bilden
THE CHARLATANS release their new album on May 26th '17 through BMG. 'Different Days' is the bands' thirteenth album ,was self produced at the band's studio in Crewe and features contributions from an array of friends from Paul Weller and Johnny Marr to crime writer Ian Rankin and writer/actress Sharon Horgan.
For this new album, the core quartet of vocalist Tim Burgess, bassist Martin Blunt, guitarist Mark Collins and keyboard player Tony Rogers, opened their doors to allow an enviable cast of friends to contribute to their latest work. Initially, this happened out of necessity: following the passing of founding drummer Jon Brookes in 2013. So the first call went to Pete Salisbury, the former Verve drummer. Anton Newcombe from Brian Jonestown Massacre was sent an early version of 'Not Forgotten' and had sent back some thoughts within fifteen minutes. The admiration for the bands' new ideas continued, Johnny Marr dropped by for an hour but stayed for five and features on three songs including the leading single 'Plastic Machinery'. Similarly, Stephen Morris, of New Order, who briefly helped out on 'Modern Nature', extended his role on this album to seven tracks of drumming and programming. Both Ian Rankin and Kurt Wagner offer spoken word contributions and Catastrophe writer/actress, and old friend of Tim's, Sharon Horgan sings backing vocals on Different Days. As the spirit of collaboration prospered, Burgess fast-tracked a long-discussed team-up with Paul Weller, the expansive, album finale 'Spinning Out'.
The full album track listing is as follows;
1. Hey Sunrise (Drums Pete Salisbury, Programming Stephen Morris)
2. Solutions (Drums Stephen Morris BV's Nik Void)
3. Different Days (Guitar Johnny Marr, BV's Sharon Horgan)
4. Future Tense (Spoken word intro Ian Rankin)
5. Plastic Machinery (Guitar Johnny Marr & Anton Newcombe)
6. The Forgotten One (Spoken word intro Kurt Wagner)
7. Not Forgotten (Guitar Johnny Marr, Organ Anton Newcombe)
8. There Will Be Chances (Drums Pete Salisbury)
9. The Same House (Synthesiser Gillian Gilbert, Drums & Programming Stephen Morris)
10. Over Again (Percussion Donald Johnson (A Certain Ratio) BV's Nik Void (Factory Floor)
11. Lets Go Together (Drums Pete Salisbury)
12. The Setting Sun – Instrumental
13. Spinning Out (Co written by Weller. Piano and BV's Paul Weller)
© PIAS Nordic