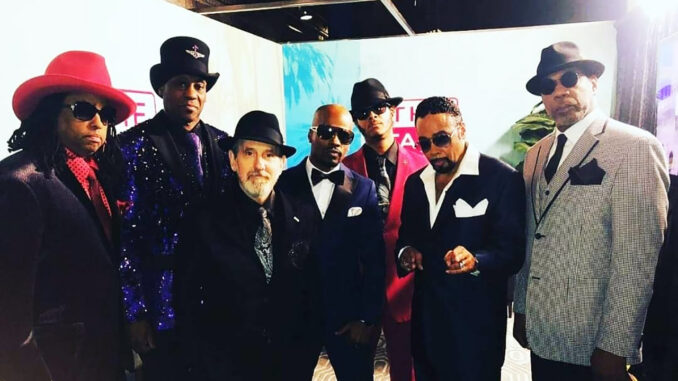 Klicka på bilden, för att se hela bilden
Each artist has their own unique journey to self-realization. The personal artistic expression does not have to overshadow or merely be the yardstick on the basis of which an artist is judged. The romantic notions that there is no audience for a truly true and genuine artist, that a true artist only creates for himself, is like seeing only Yin! Or like denying the existence of the night and slavishly falling asleep before it gets dark and waking up only when it is daylight. Or even deny death. In all cases, you might miss some opportunities, and will also get some real surprises during "…this thing called life".
For some, imitation is a virtue, even if the journey towards becoming like ones muse contains unique elements. For others, the big commercial hit and the broad appeal may be the aspiration In its adaptive, empathetic and tactical approach goal, that journey is as enviable as the opposite. As I said, each artist has their own unique journey, and an expression that is motivated by the dynamic that is created in the meeting with a viewer – ones own view, the broad masses or recognition from one close to you.
Talent as a blessing and a curse
In Jellybean Johnson's upbringing, there was no denial of opposites, real or fictional – they were all highly present. As a black minority in Minneapolis – one of the American cities with the largest percentage of white residents – in the 1970s they did not have access to the clubs or resources that their white peers had.
– Being talented was a gift, but also a curse, says Jellybean, whose real name is Garry George Johnson.
Challenged by another Jellybean
He got his nickname as a teenager after a less successful gig. Garry was disappointed and apologised to the club owner that tonight they played as fragmented and tough as a can of jellybeans, referring to the colourful candy consisting of jelly beans that are popular in the United States.The club owner laughed at Garry's description, and the next day he had printed Garry a T-shirt with the text "Jellybean Johnson". Since then, his name was obvious and forever his brand.
In the 80's, however, he was challenged by another Jellybean – Madonna and Whitney Houston's producer John "Jellybean" Benitez. John contacted Prince, of whom Garry was then a part of, and demanded that he stop calling himself Jellybean. Prince refused, defending Garry and allegedly throwing the phone in John's ear.
– Several years later I met John at the Grammys, he apologised and we both laughed about it. Of course there is room for more than one, laughs a humble Jellybean when I talk to him via link from Minneapolis.
Adjustment became the Minneapolis Sound
To return to the initial reasoning about creation, Jellybean's career is a testament to when adaptation becomes innovative. By incorporating the so-called white music, adapting his expression to the rock and country music, which apparently contrasted with his own artistic role models in the Ohio Players and James Brown, he was part of creating a whole new sound. The so-called Minneapolis Sound, is a mix between rock, new wave and funk. A kind of electrofunk with strong melodic loops from just melodic pop and tradition of white melody composition if you will, together with funk's more rhythm-based and the soul's colouring and bending of tones, if in this case usually thru synths.
– In our band Flyte Tyme we had a horn section, we were completely into it. We adored Tower Of Power, JB´s and all the classic bands with strong horn sections. I know it had an impact on Prince. His band was only a 4 and sometimes 5-man band, and during his teens with no room for horns. Prince, who was early with the use of synths, and not least a pioneer in the then brand new Linn drum machines, programmed his own uniq horns on his Oberheim synth.It was something completely new and the bridge over to the soundscape that came to shape large parts of the 80's had begun.
The first black artist on MTV
Adaptation due to limited resources, as in the case above, was interspersed with adaptation to the local audience. The fact that Prince 6 years later would be the first black artist to be played on the then completely white MTV, is no coincidence. The foundation for a broad multicultural approach was laid as early as the 70's, when this young group of musiciansof what later all became world musicians and responsible for over 200 million albums sold, competed and encouraged each other to refine their talent.
A long line of artists born in a creative meltingpot
In addition to Prince, in the same generation and circle of friends were Alexander O´Neal, star producers Jimmy Jam and Terry Lewis, solo artist Jesse Johnson with most hits in the 80's, collaboration with Sly Stone himself and later a member of Dángelo's band. Morris Day, successful solo career, before that singer in The Time and acclaimed actor for his performance in Purple Rain, and André Cymone… .to name a few.
The list of artists born out of the creative melting pot of talent is long, but one of them is Jellybean Johnson. Legendary drummer in The Time, The Family, Deluxe and producer and songwriter for Janet Jackson, Mint Condition, Nona Hendryx, New Edition… and responsible for 20 gold and platinum albums!
– I was terrified when we went from playing at clubs to arenas in a short time. Once Prince created The Time (which consisted of parts from the various bands they grew up playing in), we quickly got hits. Our first gig was in Detroit in front of 26,000 people. It was unreal!
Unreal and sweaty working with international stars
Tours, TV appearances and 4 albums followed before the band disbanded, and Jellybean joined Jam and Lewis' production company and hit factory Flyte Tyme.
– It was the same unreal feeling the first time I would produce, arrange and write for others. It was one thing to do it in a band, but sitting there with world stars who were expected to hit was sometimes sweaty. My first major job was with Nona Hendryx, who was big at the time. I had grown up listening to her and Patti Labelle, and now I was working with her.
The first soloalbum after 40 years
After a 40-year career as a songwriter, producer, studio musician and touring the world with Prince, fDeluxe, The Time, Zapp… and more, Jellybean has now for the first time released his own album Get Experienced Like his career, the album is a concentrate of all the different and seemingly sprawling parts that made up his artistry.
Songs and guestartists add to a colourful palette
Together they tell the story of Jellybean. His breadth, good reputation and many collaborations over the years can be seen here through guests like Ashley Tamar Davis, Chance Howard, L * A * W, Tony T… and others.
Here are hints of Jimi Hendrix, early 90s gangster hip-hop, JB´s and Tower Of Power inspired She can get it and Put Some Jelly On It, as well as the hypnotic What is this Feeling, which reminds of another cross-border innovator – Mike Oldfield.
All songs and guests contribute to the puzzle building of a colourful palette, which now in a positive sense, can be likened to a hefty bag of tasty jellybeans!
Written 2021-02-12
[metagallery id=40197]
The album is available at www.jellybean-johnson.com
See the interview at: