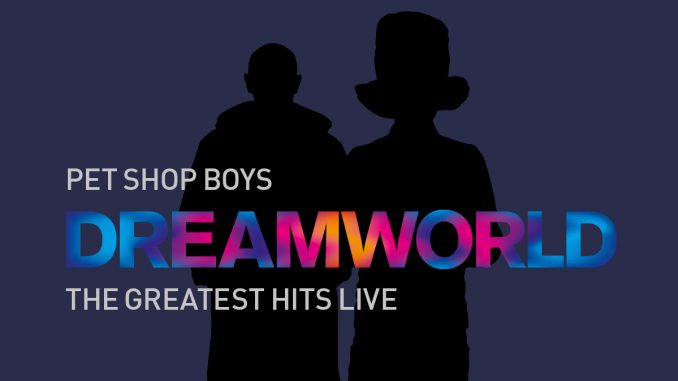 Pet Shop Boys påbörjar Europaturnén "Dreamworld: The Greatest Hits Live" 1 maj i Berlin på Mercedes-Benz Arena. Duon och turnén kommer till Sverige och Ericsson Globe den 17 juni!
Pet Shop Boys har nu meddelat att deras efterlängtade nya album, Hotspot släpps 24 januari 2020 på x2 Records/Kobalt! I samband med detta åker de ut på Europaturnén Dreamworld: The Greatest Hits Live!
Albumet Hotspot är mestadels skriven och inspelad i Berlin och Los Angeles och producerad av Stuart Price – det tredje i ordningen som Price producerat. Den har tio helt nya låtar av Tennant och Lowe, inklusive singeln Dreamland med Years & Years som släpptes tidigare i år och det nya spåret Burning the Heather – som har med Bernard Butler på gitarr.
Pet Shop Boys säger:
"We've written much of our music over the last ten years in Berlin and it was an exciting experience to work on this album in the legendary Hansa studios there and add a new dimension to our sound."
Albumet är den tredje delen i serien av PSB-album producerade av Stuart Price och följer Electric från 2013 och Super som släpptes 2016. Hotspot kommer att finnas tillgängligt på CD, vinyl och digitalt – och finns tillgängligt för förbeställning nu.
Duon kommer att uppträda i Storbritannien och Europa på deras första greatest hits-turné – Dreamworld: The Greatest Hits Live – i maj och juni 2020. Onsdag 17 juni kommer ikoniska Pet Shop Boys till Ericsson Globe i Stockholm!
Datum 2020
17/6 – Ericsson Globe, Stockholm
Biljetter
Biljetter släpps torsdag 21 november kl. 09.00 via LiveNation.se
© Live Nation