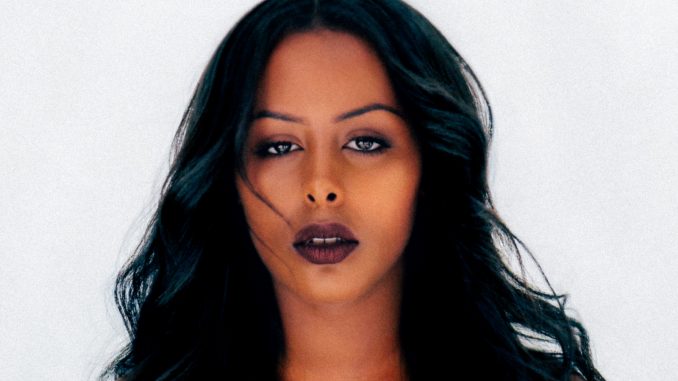 *Bulletin: 15th June 2018
ALBUM RELEASE: "ARAWEELO"
This year has been an active year for Cherrie, her single "163 För Evigt" (163 is the area code to Cherries hood in Stockholm Sweden, För Evigt=Forever) was released October last year and was quick to become a hit in Sweden but also around the world. The track became viral thanks to the Somalian diaspora and was led to being picked up by superstars Stormzy, SZA and Kehlani (who was featured on the remix). Fader​ wrote this about the Cherrie "Please watch this swedish R&B star. No idea what she ́s saying but it's wavy" and later booked her to Fader Fort at SXSW. Her lastest features includes Vouge USA, Genius Lyric Video​, MTV/TRL.
That ́s a long way for a third culture kid from a small suburb somewhere in Sweden.
Today her second album "Araweelo" is led by the mesmerizing and wavy single "Det Slår Mig Ibland" and is released on her independent label with the same name "Araweelo". Araweelo is one of the earliest female rulers in the world and well-known throughout Africa, she is whom Cherrie feels this curtain connection with. The first album was dealing with rather dark issues for a young black female to go thru within any society. This album is more about finding your energy in the world.
"I was in a dark pit when I released my last album, it was a girl who had seen a lot of darkness and hoped things would get better. Now I'm on the other side. I have grown stronger cause i have had the chance to realize some of my dreams. If I cried out on the last one, I would like this one to heal people." says Cherrie.
"Araweelo" is released thru Araweelo and is executive produced by Cherrie and Amr Badr. Listen below and watch the video for "Känns Som 05′".
© Trans94