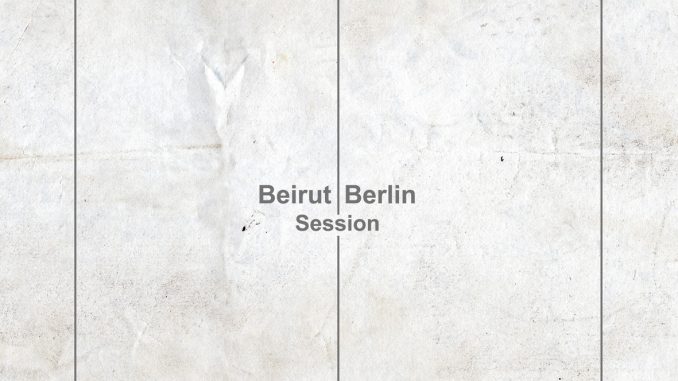 Klicka på bilden, för att se hela bilden
Sandmoon is an indie-pop formation originating from Beirut (Lebanon), initiated by singer/songwriter Sandra Arslanian.
After a first demo-album "raW", the band released an album in 2013 – "Home" and an EP – #InTheEnd in 2016; both releases received wide local and regional acclaim.
In 2016, the band also wrote and performed the original soundtrack to prominent Lebanese director, Philippe Aractingi's feature film 'Listen', which received the Award for Best Soundtrack at the Lebanese Movie Awards 2017.
sandmoon is now releasing a new mini-EP "Beirut-Berlin Session" produced and mixed by renowned producer Victor Van Vugt (Nick Cave, Depeche Mode, PJ Harvey…). A first single, "Shiny Star" is scheduled for release early 2018.
– IndieShuffle
The thoughtful project is characterized by sophisticated orchestration and folk-infused songwriting. "Time Has Yet To Come" features Middle-Eastern inspired elements supporting Arslanian's sweetly quavering voice.
The EP also contains a musical interpretation of Emily Frye's poem "Do Not Stand At My Grave And Weep"- a beautiful rendition for poetry enthusiasts and music lovers alike
– Beehype
Lebanon has become one of the most impressive music scenes in the world.
One of the country's many talents, sandmoon have been around for a few years now.
Based in Lebanon but with a link to Belgium and Armenian roots, Sandra clearly draws inspirations from all around the world, and from a variety of music genres from folk pop to indie rock to acoustic country. That should explain why sandmoon's music brings such a variety of sensations and associations beyond any easy categories.
– Indie Rock Café
Sandmoon's new melancholy track, "Time Has Yet To Come," features ringing guitars and mysterious synths, 70's funk-inspired percussions, and Arslanian's hypnotic, sad, almost grieving, vocals to make it one of the best overseas DIY singles we've heard so far this year
© Unsigned