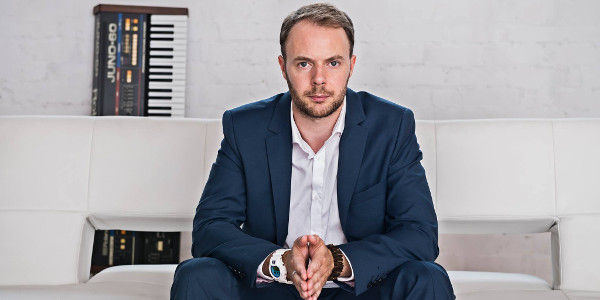 Klicka för att se hela bilden
Tom Flynn's Pluck is coming soon
Tom Flynn is no stranger to the upper stratospheres of house and techno – his long list of achievements and highlights would fill a page. Long since championed by the likes of Pete Tong, and with his own successful label Into Orbit under his belt, it's a pleasure to welcome him on Dessous! The three tracks of his upcoming EP Pluck revolve around Flynn's thick sound, sometimes more on the techy, sometimes more on the dubby side. Crossing the genres effortlessly, Flynn is building up a sonic landscape and invites every listener to be a part of it.
Tom Flynn – Pluck
01. Pluck
02. Sunday Morning Session
03. Off The Road
Chocky in the mix
With his two outstanding releases on Dessous Recordings, UK's Chocky showed off his undeniable feel for sublime house music. With his mix for Music Is 4 Lovers, he contributed to their Hometown Heroes series. One hour of jacking beats – enjoy!
Chocky's Mix
Playtime EP
Self Knowledge EP
Dessous Classic: The Long Run
Almost six years ago, Steve Bug teamed up with US house legend Mr. V, who initially donated vocals only, for 'The Long Run'. This release is as delicious serving of classic New York Deep House as you will hear any year – a release that has aged gracefully.
Steve Bug & Mr. V – The Long Run
Meanwhile on Poker Flat
Our sister label Poker Flat is a trusted outlet for high quality House and Techno music. Now Steve Bug and Langenberg, both talented producers and seasoned personalities of the House music scene, are releasing a joint album called 'Paradise Sold'. The irresistible pairing recorded ten tracks of exquisitely crafted house music.
Steve Bug & Langenberg – Paradise Sold
© Dessous Recordings