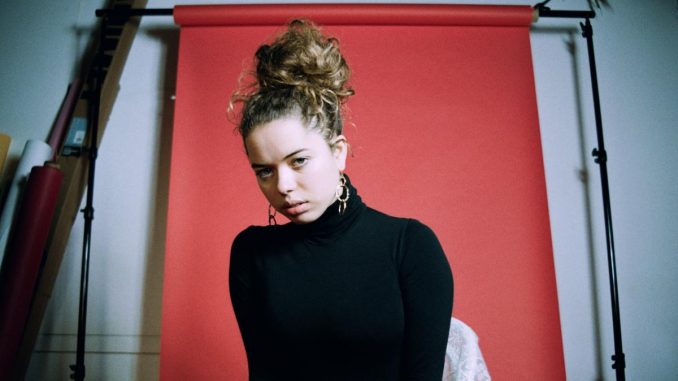 Klicka på bilden, för att se hela bilden
"The 22-year-old London-based singer-songwriter has a knack for writing lyrics that seem to stare you straight in the eye" – The FADER
"For a young artist, Yanya already has an impressive range, and her ability to render the highs and lows of life in her songs is no small feat." – Pitchfork
Nilüfer Yanya, London's 22 year-old "effortlessly smooth new soul star" (The FADER) today releases her new single 'Thanks 4 Nothing', via Blue Flowers/ATO Records. 2018 is looking bright for Nilüfer Yanya after landing a spot on the BBC's annual Sound Of poll longlist, continuing a stellar 2017 in which she enjoyed extensive support from both mainstream and independent music, culture and fashion publications such as Pitchfork, The FADER and The New York Times, plus a host of DJs at BBC Radio 1, BBC Radio 6 Music. A further slew of tips lists, including DIY's 'Class Of' and The FADER's 'British Artists To Watch', as well as ´The Sunday Times', GQ's and Dork's, firmly established Nilüfer as one of the most promising British songwriters and guitarists of her generation, and an in-demand new talent for this year.
'Thanks 4 Nothing' is Nilüfer's first single of 2018, and follows last year's releases 'Baby Luv' (number 18 in Pitchfork's 100 Best Songs of 2017). Detailing the darker thoughts surrounding a break up, 'Thanks 4 Nothing' is a poignant look at a crumbling relationship that can't be fixed: 'I won't even try in case it don't work/I hate you and I hate this'. Speaking of the track, Nilüfer explained 'Thanks 4 Nothing' is about "Drawing a final line under something that should have ended a long time ago. The song shows you can be bitter and grateful about it at the same time".
Nilüfer also announced her first headline U.K. and European tour dates of 2018, starting with a run of six dates across Europe in April and then an eight-date U.K. tour in May.
Watch & listen to 'Thanks 4 Nothing' here
© PIAS Nordic