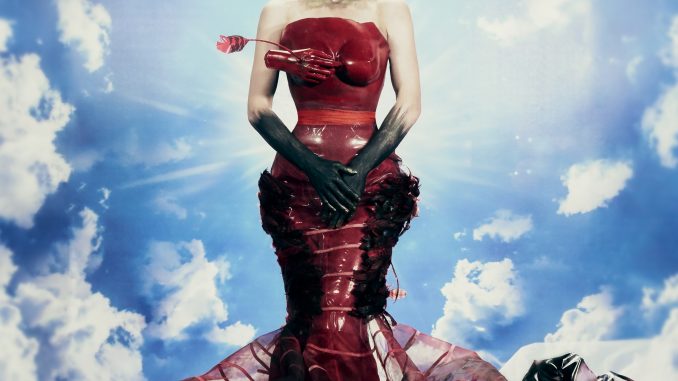 Klicka på bilden, för att se hela bilden
Clara Sofie celebrates her 10-year anniversary and releases new single – 'Lift Me Up'.
Clara Sofie, who released her latest self-produced Danish album 'Understrøm' in 2016, is celebrating her 10-year anniversary in the music industry. The Danish singer, songwriter and producer released her first album 'Jeg er Din' in 2007 and since then, she has sharpened her artistic expression and been on a journey towards greater independence.
Clara Sofie explains:
I have moved from organic pop on 'Jeg er Din' (2007), to electronic house-pop on 'Byen Elsker Dig' (2011), to urban pop on 'Overgiver Mig' (2012), to a mix on 'Gennem Himlen' (2014) and on to urban, electronic, alternative pop on 'Understrøm' (2016). Also, I have gone from releasing my first album on my own, to releasing through major labels back to DIY. And here I stand, older and wiser with a much greater insight to who I am and how I manage to mirror that in my music.
Clara Sofie is once again the woman behind the wheel on her new single 'Lift Me Up', which she has produced, written and recorded. It is not the first time Clara Sofie releases music in English – she has released a project in England under her alias Alia Fresco – but it's her first time releasing music in English in Denmark.
Clara Sofie on her new single:
I think I found myself in the music on 'Understrøm', so I have integrated that sound in 'Lift Me Up'. With my productions and songs, I want to learn to say more with less effects. It's an art you can keep perfecting over time, but I think that the song is more understated compared to what else I have done. The initial starting point for this song was a sketch for the winning song for Chili from Danish X-Factor. I did, however, end up making another song that suited her style more. For some reason, I couldn't let this song go and I resumed the process finishing the track with myself in mind. And that ended up becoming 'Lift Me Up'.
Clara Sofie explains the lyrics in 'Lift Me Up'.
I struggle with trust – especially when it comes to love. It sometimes leads me to self-destructive patterns where I deny myself the opportunity to experience joy, even if it's standing right in front of me. I have let myself distract by volatile and indifferent fascinations and that has bitter consequences, I've realized. I pray that I will learn to recognize and embrace love and all the good, when it's there.
© Playground Music