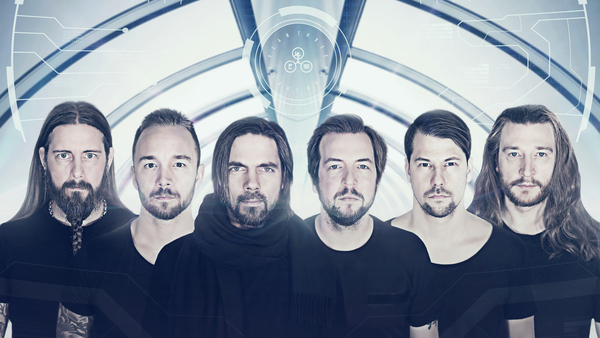 Klicka på bilden, för att se hela bilden
In the wake of their latest release "Wish I Was Stormborne" Plan Three are getting ready for a new chapter in their existence. Moving forward, a new voice will lead the way in the form of new member and lead singer Viktor Markowicz.
"Our longtime friend, founding member and brother Jacob Lovén has decided to part ways with the rest of us on our musical journey to focus on other endeavors in his life. It's important to point out that no animosity whatsoever lies behind this decision. In fact some of us, including Jacob, have known Viktor for a long time and he was very pleased and excited to hear that Viktor was who we had chosen as his replacement."
"This isn't the first time our line-up has changed and we are very aware of the challenges involved in changing such a prolific position as the lead vocals in a band. But we will stay positive and use the energy to strengthen our resolve. We are very excited and confident that this will be great in every possible way!"
"We sincerely hope that our fans will be as excited as we are, and that they will join us wherever this new direction in the history of Plan Three takes us. While we are very sad to see Jacob leave, he will forever be a part of our legacy, our family and our hearts."
To give people a taste of their new lead singer, the band recently recorded and filmed a Live Studio Session performing four songs in an acoustic manner – three mellow versions of songs from the latest release "Wish I Was Stormborne" and a cover of Phil Collins' immortal classic "Another Day In Paradise" that will be released on January 12.
The band is eager to kick-start this new line-up on stage with an exclusive live performance in Stockholm at Harry B James, Sweden on February 3.
PLAN THREE – LIVE STUDIO SESSION
© Gain Music Entertainment