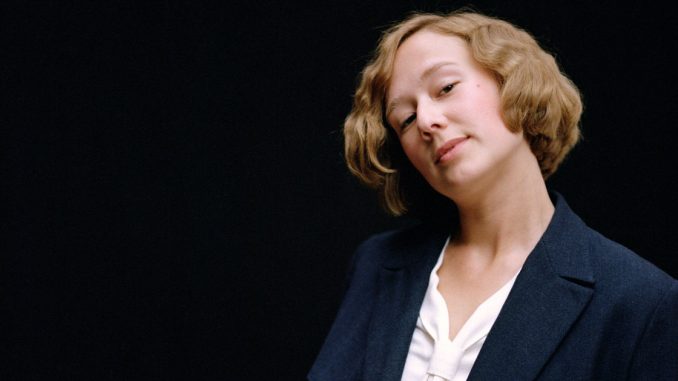 Juryn för European Film Promotion har valt ut Alba August som en av Europas tio Shooting stars 2018. Alba August spelar Astrid Lindgren i filmen Unga Astrid, som är aktuell under nästa år.
– Jag är superglad, spänd, och tacksam! Jag har alltid tyckt att Berlin varit ett av de mest inspirerande ställena för film- och scenkonst. Jag kikade förbi Berlins filmfestival förra året, för att se mina vänners kortfilm Min homosyster, och slogs av hur många duktiga, brinnande filmarbetare, med så mycket på hjärtat, som bjuds in till festivalen. Det är en festival som lägger fokus på de viktiga historierna. Det är väldigt stort att nu själv bli inbjuden, speciellt med tanke på att Astrid Lindgren haft en så betydande roll i tysk kulturhistoria. Det här är en chans som väldigt få får och den ska jag ta vara på, säger Alba August.
Alba August har valts ut som en av de mest intressanta och lovande skådespelarna i Europa just nu. Under filmfestivalen i Berlin 2018 kommer de att presenteras i olika sammanhang för att lyfta fram europeiskt skådespeleri och för att möjliggöra att nya internationella kontakter knyts.
Juryns motivering lyder:
With an abundance of intuition and curiosity, Alba won over the jury with her convincing portrayal of the real-life writer, Astrid Lindgren, in Becoming Astrid, ably depicting her from an early age. Alba's performance on screen is as sensible and deep as it is unpredictable imbuing the character with an inner life that allows us to explore the woman behind the writer.
Bland tidigare svenska Shooting stars märks Karin Franz Körlof (2017), Bill Skarsgård (2012), Alicia Vikander (2011) och Tuva Novotny (2002), en utmärkelse de delar med bland andra Carey Mulligan (2009) och Daniel Craig (2000).
Alba August har tidigare gjort roller i bland annat Förtroligheten (2013) och i IRL (2013), och i den danska thrillerserien Gidseltagningen (2017). Förutom huvudrollen i Pernille Fischers Christensens Unga Astrid spelar hon under nästa år i The Rain, Netflix första nordiska originalserie.
Mer om Shooting Stars här
Berlins filmfestival pågår den 15–25 februari, 2018.
© Svenska Filminstitutet