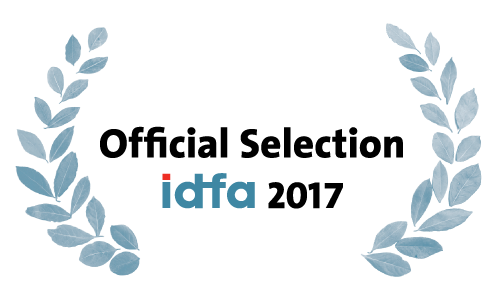 Klicka på bilden, för att se hela bilden
We are thrilled to share that Dead Donkeys Fear No Hyenas, from director Joakim Demmer, has been selected to International Documentary Filmfestival Amsterdam (IDFA), November 15-25, one of the leading documentary events in the world. The film is included Best of Fests section and is up for the Audience Award.
In addition to selection at a number of international festivals, the film has also been nominated for top awards, including PRIX Europa's Best TV Documentary Award, Green Film Network's Green Cinema Award and it has been shortlisted for the European Film Academy's Best Documentary Award. See all upcoming screenings here and contact glynnis@wgfilm.com for screening or festival inquiries.
Heading to IDFA? WG Film will be in town Nov.17-22.
VOTE FOR BIKES VS CARS
Have 30 seconds to spare? Bikes vs Cars is in the running for the Greenpeace Film Festival's People's Award and we need your votes, by October 29th, to help bring the film to a dozen cities throughout France. Anyone around the world can vote, here. Please help spread the word!
OCTOBER IS ZLATAN MONTH AT WG FILM
In honor of Zlatan Ibrahmovic's October 3rd birthday, we are celebrating all month long, with 25% off Fredrik Gertten and Magnus Gertten's documentary on the soccer star, Becoming Zlatan.
FREDRIK GERTTEN RECEIVES HONORARY DEGREE
WG Film has now got a doctor in the house! This Friday, October 20th, Fredrik Gertten will accept an Honorary Doctor's title at the Faculty of Culture and Society at Malmö University.
– "I am very happy and honored to be appointed the Honorary Doctor's title" says Fredrik Gertten, "but it is probably the most unexpected call I have gotten in my entire life, when the Faculty of Culture and Society contacted me. I have not graduated from high school and don't have any academic points." Read the official motivation here (in Swedish).
Congratulations, Fredrik!
UPCOMING DOCUMENTARIES
JOZI GOLD
Jozi_newsletter.pngFormer Jehovah's Witness Mariette Liefferink is up against the richest mining corporations in Africa. The golden era has left 12 million people living on grounds more radioactive than Chernobyl. With courage and a sharp mind, Mariette is on a relentless mission to force the gold industry to clean up.
Documentary, 90 mins, for 2018 release
Directors: Sylvia Vollenhoven, Fredrik Gertten, Adam Welz
Producer: Margarete Jangård
BAR ANSWER
unnamed.pngA peculiar bar, run by private detectives, becomes a refuge for the desperately lovesick. Set in Tokyo, this story of heartache and yearning, exploresjust how far people might be willing to go in their quest for love.
Documentary, 90 mins
Director: Anastasia Kirillova
Producer: Kerstin Übelacker
FOR SOMEBODY ELSE
Surrogate_newsletter.png
This documentary explores the clash between the deeper emotions that grow along with carrying a child and the written contract that surrogate mothers must follow.
Documentary, 90 mins
Director: Sven Blume
Producer: Margarete Jangård
© WG Film