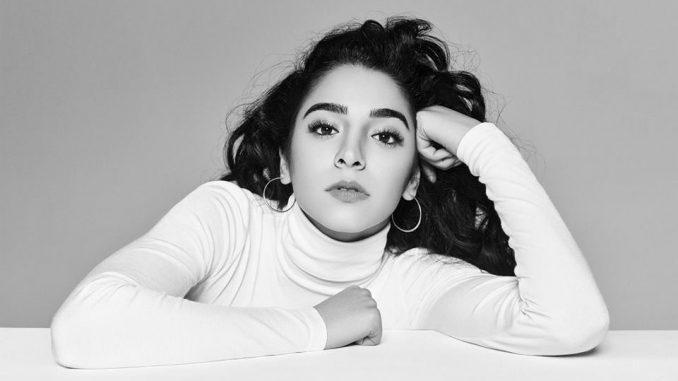 At the age of just 19 years old, singer/ song-writer Kara Marni is set to make her mark on the world, with her uniquely modern RnB sound, tinged with the vocal inflections of the vintage hey-day of Soul, and Pop.
Releasing her debut single 'Golden' today via Wonderland Magazine, the young vocalist found inspiration in the uncomplicated 'honeymoon' period of a relationship. The song speaks volumes of talent; the perfect introduction to the quite frankly awe-inspiring vocal abilities of Kara Marni.
Having grown up obsessed by Minnie Riperton, Kara's desire to hone her singing voice was overwhelming. She set up a leopard print lined shed studio at the end of her garden, and began to cover her favourite artists from Roberta Flack to Anita Baker, Amy Winehouse, Jazmine Sullivan, Lauryn Hill and more.
Introducing herself to her own creativity, Kara enrolled in Brit School and began to write her own material, moving from strength to strength, and catching the eyes of the likes of UK Producer Maths Time Joy, MNEK, and more.
Finding herself in the studio with The Invisible Men (Rita Ora, Britney Spears, Iggy Azalea), Kara wrote "Golden", and has unknowingly flung herself firmly into the realms of 'one to watch' for 2018.
© Deerlily Music