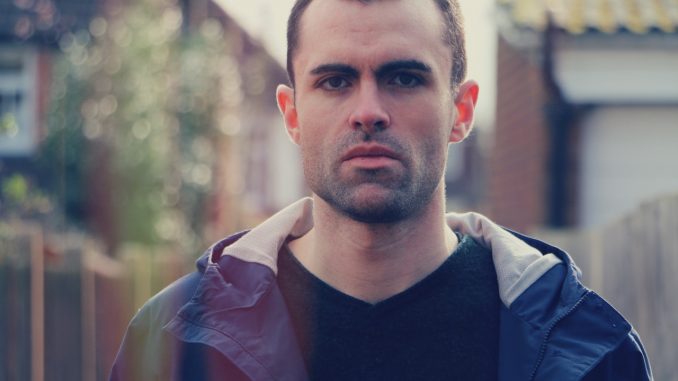 Klicka på bilden, för att se hela bilden
Knightstown is the solo vocal/electronic project of composer and songwriter Michael Aston. He was signed to FatCat in 2016, after submitting 'Disparity' in 2014, a demo which quickly became one of the label's most listened to tracks on the FatCat Demo site. Working closely with his cousin and producer, Thomas Aston, Knightstown honed the project over the course of a year. The end result is a 10-track album that is beautiful, dark and everything in between. The self-titled record 'Knightstown' is influenced by left-field downtempo and electronic contemporaries, but still inhabits the world of 'pop' in its broadest sense.
'First Cry' is an accomplished introduction to the Knightstown project. Aston's ethereal voice is showcased at the beginning of the track. After one minute of Aston's beautifully exposed vocals, low bass frequencies and immersive beats engulf the listener with a blissful strength, completing the sonic palette that characterizes Knightstown. Initially intended as a solo vocal/keyboard track, 'First Cry' evolved into its final form through studio experimentation and ended up influencing the minimal sound that encompasses the album. The lyrics tell the story of someone who is trying to help another who is broken and struggling but reluctant to accept rescue. Aston's vocals communicate the story with great ease. There is a level of comfort found in his hymn-like melodies and delicate vocal delivery. The chord structure acts as a counterpart to the story. Eight out of the nine chords used in 'First Cry' use inversions or extra notes that convey a bittersweet quality that works in conjunction with the song's themes.
The B-Side 'Clear Blue Sky' begins with a sparse electronic beat again acting as a platform for Aston's vocal and compositional talents to be exhibited. The song is a more upbeat affair with an energetic staccato vocal line and an almost ambient-house chord progression during the verses. The choruses by contrast are more palatial in character introduce an elegiac string section which hint at Aston's background in classical composition. The song is delicate and cinematically unhurried with the taut, intricate verses that hit the listener with an amplified force.
Knightstown inhabits a world where melody is everything. Evoking the sonic structures of Brian Wilson's more unconventional chord progressions with guile of contemporary artists such as Sampha and Jamie Woon.
1. First Cry
2. First Cry (Radio Edit)
3. Clear Blue Sky
© FatCat Records