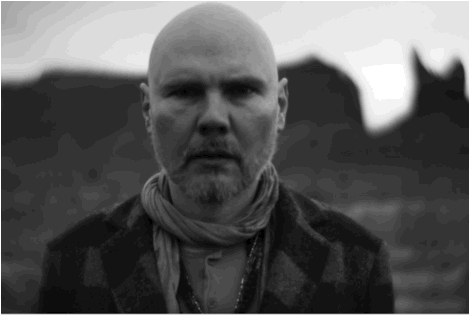 Klicka på bilden, för att se hela bilden
Los Angeles, CA – August 22, 2017 – GRAMMY® Award winning, acclaimed singer-songwriter and Smashing Pumpkins frontman, William Patrick Corgan announced today that his second solo album Ogilala will be released on October 13, 2017 via BMG. The album, produced by Rick Rubin and recorded at Shangri La studios in Malibu, presents Corgan's distinctive vocals and melodies across a sparse, but rich palette of acoustic guitar, piano, and strings. Pre-orders for Ogilala start today HERE.
"For as long as I can remember the delineation point between songs I wrote for myself and songs I'd pen for whatever band was something I couldn't explain. And it remains so, for they all feel quite personal to me, no matter their time orera. The lone difference on songs for Ogilala is that they seemed to want little in the way of adornment," said Corgan. "Having written the songs for voice and guitar, I put myself in Rick's hands to take the music wherever he'd like. Normally I would have done more, and tinkered more on production, but rather Rick put the onus on me to deliver at a molecular level via live takes. The rest was simply a reaction."
Corgan also released the album's striking first track, "Aeronaut," which is available now HERE and in all DSPs. Fans who pre-order Ogilala will receive an immediate download of "Aeronaut." Ogilala will be available digitally as well as physically on CD and 180 gram gatefold vinyl. A limited edition opaque blue vinyl will be available directly from Corgan's web store (tk) and a limited edition pink vinyl will be available at select indie retailers.
Ogilala Tracklisting
1. Zowie
2. Processional
3. The Spaniards
4. Aeronaut
5. The Long Goodbye
6. Half-Life Of An Autodidact
7. Amarinthe
8. Antietam
9. Mandaryne
10. Shiloh
11. Archer
This fall, Corgan will embark on a solo acoustic North American tour that kicks off on October 14th in Brooklyn, NY and wrap up on November 11th in Los Angeles, CA with a three night stint at the Masonic Lodge at Hollywood Forever Cemetary. These intimate performances will see Corgan perform songs from Ogilala, as well as a second set which will span works from his earliest days through his years as the frontman of The Smashing Pumpkins and beyond.
William Patrick Corgan is a singer, songwriter, producer, and frontman of celebrated alternative rock band The Smashing Pumpkins. Formed in Chicago, IL in 1988, the band released their heralded debut album Gish in 1991 and found mainstream success with 1993's 4x multi-platinum Siamese Dream and 1995's 10x multi-platinum Mellon Collie and the Infinite Sadness. Following the band's 2000 dissolution, Corgan helmed the alternative rock band Zwan before releasing his debut solo album TheFutureEmbrace and reforming The Smashing Pumpkins in 2005. With over 30 million albums sold, the GRAMMY®, MTV VMA, andAmerican Music Award winning band remains an influential force in alternative rock.
Homepage
Facebook
Twitter
Instagram
© Skiva