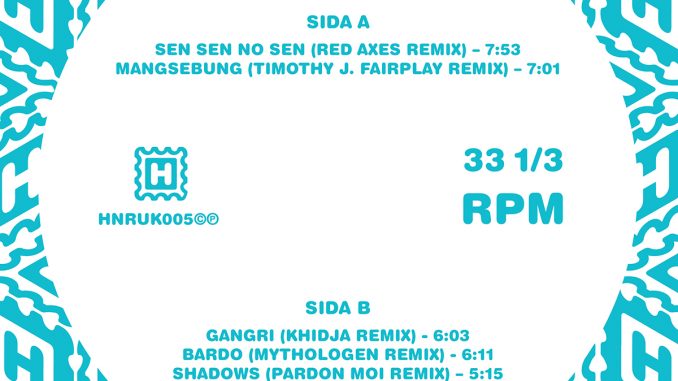 Klicka på bilden, för att se hela bilden
Music must be free. Freedom in music is often suppressed by lack of, or by obstacles for creativity, which stops forward progression. The development that Fontän's songs have gone through, reaching this EP is unexpected and surprising but still, the bodies and characters of the original songs are intact and recrafted with fingerspitzengefühle. From the core of Fontän's psychedelic and dreamy music, the artists involved on this release have hit cuts and chips off like Cro-Magnon people creating specific tools. Tools with the power to blow holes open in the listeners mind.
Fontän's music has fascinated and captured a choosy audience for over a decade now, and many are those who have, or have wanted to remix their material. This time, in the shape of an ambitious 12" EP, various artists' love for the band's music shines brightly: The Covenanza Remixes is released on Höga Nord Rekords and is strictly limited to 300 physical copies. The record comes out by reason of Fontän's gig on Andrew Weatherall's prestigious festival "Covenanza" in September this year (2017).
Fontän have had the honour to be remixed by some of the most interesting names in electronic music: Red Axes, Timothy J. Fairplay, Khidja, Mythologen and Pardon Moi give their take on tracks from the duo's latest release Fontän (Höga Nord Rekords, 2017). The music moves in the landscapes of Leftfield, Techno, House and New Wave.
The evolution of Fontän continues from the cold and barren landscapes of the Swedish west coast, through some of the deepest cave like studios in Europe, out on to the continental club scene.
© Höga Nord